refine by

New
Rugs
Furniture & Fabrics
Bed & Bath
Accent Pillows & Décor
Gifts
Sale

1' x 1' Sample

(2)

6" x 6"

(2)

18" x 18"

(2)

22" x 22"

(1)

2' x 3'

(1)

2'6" x 8'

(2)

3' x 5'

(1)

4' x 6'

(2)

5' x 8'

(2)

50" x 84"

(1)

50" x 96"

(1)

50" x 108"

(1)

54"

(2)

8' x 10'

(2)

9' x 13'

(2)

Standard Sham

(2)

King Sham

(2)

Twin

(2)

Queen

(2)

King

(2)

Throw

(1)

One Size

(1)

$199.99 and Under

(12)

$200.00-$499.99

(3)

$500.00-$999.99

(3)

$1,000.00-$2,499.99

(3)

$2,500 and above

(2)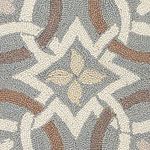 Hand hooked of 100% wool, our Sandstone rug features a subtle-yet-striking palette of pewter, ivory, driftwood and slate. This area rug's design was inspired by marble tile-work found in a Far Eastern temple and is a sophisticated accent to any decor. Imported.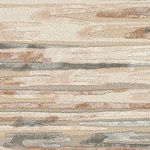 Hand tufted of pure wool and viscose, our Birch rug has an element of shimmer that captures the silvery layers of its namesake tree. Birch is a sophisticated neutral area rug with an organic striated look brought to life through high-low hand tufting. Made in India.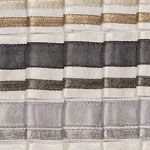 Rows of rippling satin ribbon in a refreshing mineral palette mimic the driftwood, pewter and platinum colors found in the Feldspar crystals of the Swiss Alps. With feather insert. Imported.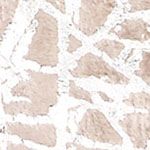 Because there's always room for a little more shimmer, we take the gorgeous layers of luminous colors found in Mica-and recreate it with our silver foil print on rayon velvet. Finished with metallic piping. With feather insert. Imported.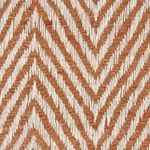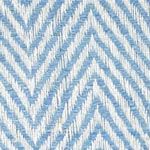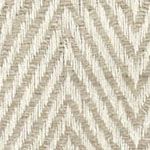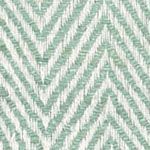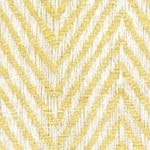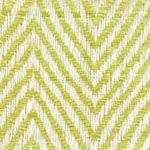 Luxurious silk + a good cause equals a match made in heaven. These beautiful throws in a palette of gorgeous colors are handwoven are handwoven of 100% silk, culled from the world's wildest silkworms by a cooperative in India organized to empower and educate women in rural areas. A great gift idea that truly keeps on giving. Handwoven with natural, hypoallergenic silk yarns that get softer with age and yield a lovely variation of color and yarn thickness. Imported. Measures 50" W x 70" L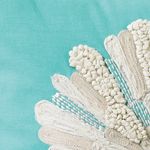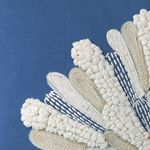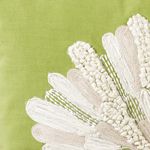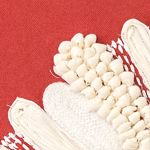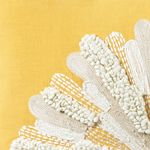 Rows of silk-appliqued laurel leaves shimmer against stripes of pieced velvet in this luxe pillow. Velvet reverse and silk trim. With feather insert. Imported..

Made of beautiful cotton velvet, and featuring a plush hand, our Vivienne fabric is available in eight lovely hues just right to pair with all our prints and patterns. 54? wide.
Colors: Mineral blue, Mink, Mist, Parchment, Amethyst, Jade, Scarlet.

$70 per yard Grade: D. Cuttings may be available upon request.
This handsome sofa offers several distinctive design details: The en tableau (or picture frame) back, outlined in nailheads, which serves as a frame for the trio of loose back cushions; the subtle curve of its arms; and its low legs. All combine to make it polished, sophisticated seating that can elegantly bridge traditional to modern rooms. Overall Sofa dimensions: 84" W x 42" D x 38.5" H Mahogany leg finish comes standard with your custom upholstered furniture order. We specialize in customizing furniture to your specs, and have many other options for finish and trim. To learn more, please call us at 1.844.C4COLOR or email
customercare@companyc.com
and we'd be happy to help.
Please call for availability on the following fabrics:
Monterey – Lagoon
Tinsley – Platinum
Boardwalk – Cream
Cascade – Bittersweet, Blue and Moss
Easton – Blue Iris, Mango, Peacock, Seafoam and Stone
Jewel – Lilac
Lucetta – Marigold, Russet Orange, Sand and Slate
Marlow Stripe – Bittersweet and Lake
Nori – Grass, Wine, Spice and Tan
Paloma – Blue, Dijon, Driftwood and Moss
Paparazzi – Berry, Platinum and Turquoise
Plaza – Berry, Blue, Dijon, Driftwood, Lake and Moss
Vivienne – Amethyst and Mist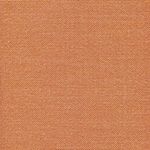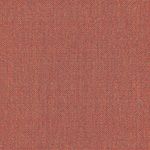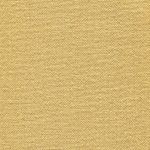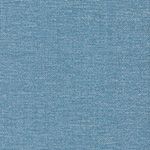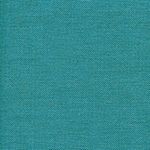 $40.00 - $40.00
$12.00 - $40.00
We've taken our signature palette and lightened it a bit. 100% polypropylene with a light backing for upholstery, great colorfastness and durability to stand up to sun, lots of entertaining and whatever comes its way. Imported. Cuttings may be available upon request.

Elevate your master bath with our hand-rendered medallion print in a fresh palette of ivory and driftwood with traces of elegant platinum and finished with a striking charcoal trim. Twelve finished buttonhole style openings for shower hooks (sold separately). Imported. Measures 72" W x 72" L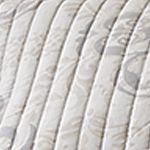 $78.00 - $378.00
$62.40 - $302.40
Artistically rendered medallions adorn our 300 thread count, 100% organic cotton sateen in a fresh palette of ivory and driftwood counter-balanced with traces of elegant platinum. The super-soft sateen bedding imparts a sense of artistry and a lively, romantic appeal. Finished with a striking charcoal trim. Imported. Shams sold separately. Twin Size - 68" W x 88" L Full/Queen Size - 94" W x 98" L King Size - 112" W x 98" L Standard Sham - 22" W x 28" L King Sham - 22" W x 38" L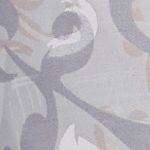 $58.00 - $298.00
$46.40 - $238.40
Artistically rendered medallions adorn our 300 thread count, 100% organic cotton sateen in a fresh palette of ivory and driftwood counter-balanced with traces of elegant platinum. The super-soft sateen bedding imparts a sense of artistry and a lively, romantic appeal. Finished with a striking charcoal trim. Imported. Shams sold separately. Twin Size - 70" W x 90" L Full/Queen Size - 92" W x 94" L King Size - 110" W x 94" L Standard Sham - 22" W x 28" L King Sham - 22" W x 38" L