refine by

Rugs
Furniture & Fabrics
Bed & Bath
Accent Pillows & Décor
Outdoor
Gifts
Sale

1' x 1' Sample

(7)

6" x 6"

(2)

22" x 22"

(1)

2' x 3'

(7)

2'6" x 8'

(10)

3' x 5'

(10)

4' x 6'

(7)

5' x 8'

(10)

50" x 84"

(2)

50" x 96"

(2)

50" x 108"

(2)

54"

(1)

8' x 10'

(10)

9' x 13'

(7)

Standard Sham

(2)

Standard Case-Pair

(1)

King Sham

(2)

Twin

(3)

Full/Queen

(2)

Queen

(1)

King

(3)

Fabric

(1)

King Cases - Pair

(1)

One Size

(1)

$199.99 and Under

(18)

$200.00-$499.99

(13)

$500.00-$999.99

(11)

$1,000.00-$2,499.99

(8)

$2,500 and above

(3)

A modern interpretation of art history's most beloved flower explodes with color and texture thanks to five types of yarn and three distinct techniques including hand-tufting, hand hooking and embroidery. There's even a bit of bamboo yarn for a hint of shine. Quite the masterpiece to behold-and a wonderful way to bring light and color into the home. Wool and bamboo viscose with novelty yarns. Made in India.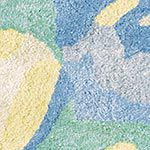 We picked the enchanting Himalayan Blue Poppy(aka a serious botanical head turner) to create this rare garden treasure for the floor. Crafted of handspun bamboo viscose yarns in a bounty of soft colors, then hand tufted to achieve the artfully subtle tones of a watercolor painting. A true beauty with a soft, shimmering and luxurious hand. Made in India.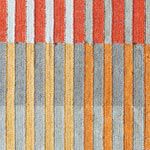 Plaiditudes! An interesting twist on classic plaid, this artistic hand-woven rug displays brilliantly-hued bands combined with various shades of grey to create a celebration of color, pattern, and modern style. Crafted of polyester yarn made from recycled plastic bottles, this must-have piece will make a statement-outdoors or in. Made in India.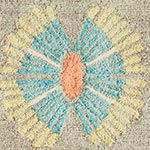 Fan Favorite. The lovely geometric pattern of this fetching rug blends bright and neutral color schemes, with orange, soft yellow, and aqua over a driftwood ground. Place it in a high traffic area to let its versatility and beauty shine bright. Hand-hooked of durable eco friendly jute in a lovely loop-pile technique. Made in India.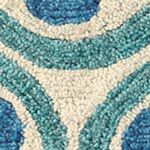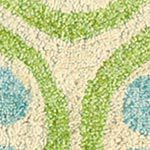 Dense hand-looped construction denotes our 100% jute Painted Medallion rug. Ideal for any climate, this area rug was inspired by a Moroccan tile and conveys the look of elegant hand-painted watercolor brush strokes to any floor. Made in India.
If the masterfully crafted of eco-friendly, European linen doesn't stop you in your tracks; the two-toned links embroidery most certainly will. Washed for a casually, elegant look. Versatile styling with three easy hanging options: faux pleat, rod pocket or clip rings. Panels sold separately. Imported.
Offered in lengths of:
50" W x 84" L

50" W x 96" L

50" W x 108" L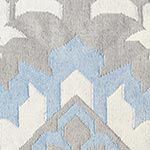 Lavish, flowing curves and ornamental inspired design embodies the style made famous by William Morris and the era of Art Nouveau. Indoors or out, this gem for the floor is a cool invitation to sit, stay and relax. Hand-woven of 100% polyester yarns, made from recycled plastic bottles that's as good for the earth-as it is for you. Made in India.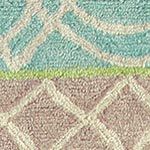 Not one, not two, but three contrasting patterns combine to equal an appealing geometric that's modern, traditional and absolutely stunning. Rendered in shades of aqua, spring green and driftwood on 100% eco-friendly jute using a lovely, loop-pile technique. The surface of this rug is "tip sheared" to create variation in the color from light to darker shades. Made in India.


What's not to love about a really good check. So, we created this refreshing classic in two cool colors and a clean, streamlined four-inch square pattern that's perfect for mixing with our other prints and patterns. Hand woven in a sturdy double-back weave make this rug fully reversible. Made in India.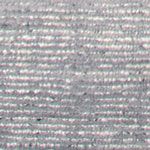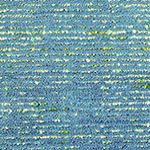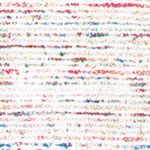 Hand loomed of pure wool and sari silk, our Sari Stripe rug is designed in striking alternating pinstripes. The ribbed effect of this variegated area rug adds texture, and because the hand-spun silk yarns vary in thickness, no two are alike. Made in India.

$115.00 - $2,295.00
$32.00 - $625.00
A symphony of color and design. We named this rug fortissimo (translation: "to be played very loudly") then turned up the volume by using a strong geometric pattern and plenty of bold contrast from brilliant turquoise to dark navy blue. Finished with a musical note border to complete the wonderful arrangement for your home. Made of 100% jute fiber in a lovely, loop pile construction. The surface of this rug is "tip sheared" to create variation in the color from light to darker shades. Made in India.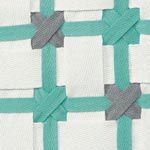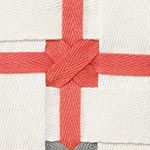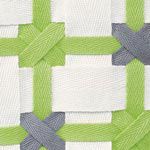 A salty, much loved sailor's manual became our compass in designing this 100% cotton pillow detailed with a geometric maritime pattern and natty nautical detailing with handwoven twill taping. A great choice to infuse coastal style whether if by land or by sea. White cotton reverse. Feather-down insert included. Imported.