refine by

Rugs
Pillows
Bedding
Shower Curtains

1' x 1' Sample

(6)

14"x 20"

(1)

18" x 18"

(8)

22" x 22"

(4)

2' x 3'

(4)

2'6" x 8'

(9)

3' x 5'

(6)

3'6" x 5'6"

(1)

4' x 6'

(6)

5' x 8'

(9)

50" x 84"

(1)

50" x 96"

(1)

50" x 108"

(1)

8' x 10'

(9)

9' x 13'

(7)

Standard Sham

(6)

Standard Case-Pair

(2)

Euro Sham

(1)

King Sham

(6)

Twin

(8)

Full/Queen

(6)

Queen

(2)

King

(8)

72" Long

(1)

84" Long

(1)

King Cases - Pair

(2)

$199.99 and Under

(32)

$200.00-$499.99

(16)

$500.00-$999.99

(8)

$1,000.00-$2,499.99

(7)



$89.00 - $1,995.00
$62.30 - $1,396.50
Ooh la la Sheridan! One part preppy co-ed, one part Parisian perfection, our hand-hooked wool rug evokes the pretty, patterned tabletop linens found (perhaps by a preppy girl named Sheridan) in French bistros. No matter which color you choose, the fresh versatile design is welcoming in a living room, uplifting in a bedroom and playful in a kid's room. You decide. Imported.



$175.00 - $3,545.00
$122.50 - $2,481.50
Inspired by traditional Irish knits handcrafted in the Aran Islands for over a hundred years, we reimagined this hand-woven beauty for the floor. Made of 100% New Zealand wool with the same fisherman-inspired cabling you'll find on the Aran originals. Makes a warm and inviting statement for your home. Made in India.

$545.00 - $2,995.00
$381.50 - $2,096.50
In a delicious celebration of the color green, gorgeous Sassafras trees with their swooping greenish yellow flowers create the perfect spot of shade for both classic and modern decor. Hand tufted, in varying shades of loop pile lends tons of texture while the beautiful, washed effect adds a sophisticated, completely unique appeal. 100% wool, hooked and tufted. Made in India.

$395.00 - $2,995.00
$276.50 - $2,096.50
Infused with spontaneity, this rug's artfully abstract pattern is inspired by, you got it, our love of doodling. Plush, cut-pile rug is hand-looped of chunky wool yarns against a tufted, Toffee-hued background. 100% wool, hooked and tufted. Made in India.

$395.00 - $2,995.00
$276.50 - $2,096.50
The Lydia rug's field of flowers is planted in saturated, summery shades of Mango, Lime, Lemonade and Coral set off against a rich periwinkle (Indigo) ground and navy border. High-twist, washed yarns lend distinctive texture and depth. Made in India.

$545.00 - $2,995.00
$381.50 - $2,096.50
In a naturally soothing palette of champagne, driftwood and platinum, this breathtaking beauty captures rays of sunlight dappling through Aspen branches. The design is highlighted with high-to-low pile for a tactile, multidimensional texture. A true work of art, and a great way to bring nature indoors. Made in India.

$325.00 - $2,695.00
$227.50 - $1,886.50
So enticing-we couldn't help calling It "Stripe Tease!" We combined dazzling rays of color pulled from our spectrum of signature hues with an inviting, high-to-low texture to create not only a fun place to kick back but an endlessly exuberant piece for your home. Hand-loomed. 100% wool. Made in India.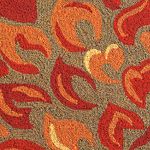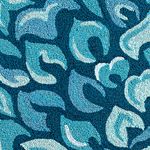 $56.00 - $695.00
$39.20 - $695.00
The brilliance of leaves and flowers bursting to life is sure to pack a playful punch in any setting. Rendered in an unexpected palette of persimmon and gold against a field of taupe. Imported.



$38.00 - $550.00
$26.60 - $385.00
Inspired by our favorite perfect pairing of lived-in khakis and a soft chambray shirt comes this wonderfully relaxed rug that works indoors or out. What's more; It's reversible giving you twice the versatility and double the fun. The yarns are made from recycled plastic bottles. Made in India.

$88.00 - $528.00
$61.60 - $369.60
Create a tropical resort in your master suite or guest room with this wonderful bedding featuring intricate details of marine flora against a sea-colored ground. Gorgeous embroidery creates tons of visual interest upon this under-the-sea paradise. Masterfully crafted of eco-friendly European linen. Duvet cover has hidden-button closure and corner ties; Shams have envelope closure. Imported. Shams sold seperately. Measurements inclusive of 1 1/2" flange on all sides.
Twin Size- Duvet Cover- 71"W x 91"L

Queen/Full Size- Duvet Cover- 93"W x 95"L

King Size- Duvet Cover- 111"W x 95"L

Standard Size Case- Duvet Sham- 29"W x 23"L

King Size Case- Duvet Sham- 39"W x 23"L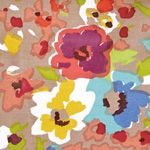 $78.00 - $328.00
$54.60 - $229.60
We love Lucy-and her dazzling display of color and form. Crafted of supersoft, 300 thread count, single plys, single pick insertion, 100% GOTS certified organic cotton sateen, our pretty, painterly botanical pops against a refreshing Toffee-hued background awakening the bedroom-and the spirit. 1" flange. Organic cotton fill. Shams have envelope-closure. Shams sold separately. Twin Size - 72" W x 92" L Full/Queen Size - 94" W x 94" L King Size - 108" W x 94" L Standard Sham - 22" W x 28" L King Sham - 22" W x 38" L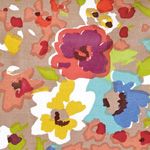 $98.00 - $398.00
$68.60 - $278.60
We love Lucy-and her dazzling display of color and form. Crafted of supersoft, 300 thread count organic cotton sateen, our pretty, painterly botanical pops against a refreshing Toffee-hued background awakening the bedroom-and the spirit. 1" flange. Organic cotton fill. Shams have zipper-closure. Shams sold separately. Twin Size - 68" W x 88" L Full/Queen Size - 94" W x 98" L King Size - 112" W x 98" L Standard Sham - 28" W x 22" L King Sham - 38" W x 22" L