refine by

1' x 1' Sample

(9)

2' x 3'

(1)

2'6" x 8'

(9)

3' x 5'

(6)

4' x 6'

(8)

4'6" x 6'6"

(3)

5' x 8'

(8)

6' x 9'

(2)

8' x 10'

(8)

8' x 11'

(2)

9' x 13'

(8)

10' x 14'

(2)

$199.99 and Under

(9)

$200.00-$499.99

(8)

$500.00-$999.99

(9)

$1,000.00-$2,499.99

(9)

$2,500 and above

(4)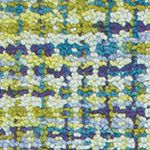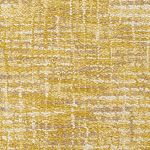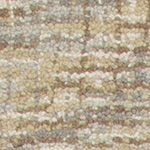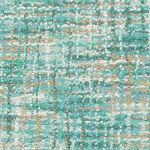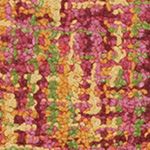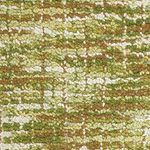 $325.00 - $2,695.00
$97.50 - $2,156.00
Our iconic hand-tufted Tweedy rug is 100% wool, and incorporates six hues in each design to bring sophisticated texture and dimension to any room. Made in India.





$325.00 - $2,695.00
$97.50 - $2,156.00
Painterly lines in a sensational swirling pattern are drawn from a post-modern work of art designed to create eye-catching appeal in our signature colors. The dense, hand-tufted pile is looped in places using extra chunky yarns to add textural dimension to this fabulous objet d'art for the floor. Made in India

Ferns and flowers, silhouetted like pressed specimens or botanical illustrations, come to life against a dark brown ground. The flowers are hooked in a variety of yarns, including textured, tie-dyed and mottled yarns, giving them tactile richness. This stunning rug's background is made from natural, undyed wool, so its color will have slight variations. Made in India.

$395.00 - $2,995.00
$316.00 - $2,396.00
The Lydia rug's field of flowers is planted in saturated, summery shades of Mango, Lime, Lemonade and Coral set off against a rich periwinkle (Indigo) ground and navy border. High-twist, washed yarns lend distinctive texture and depth. Made in India.

$595.00 - $3,695.00
$476.00 - $2,956.00
Overscale ikat- and paisley-inspired motifs lend an exotic air to this rug painted in oceanic blues. The ground is composed of variegated shades of blue subtly blended to give the effect of rippling water. The monochromatic motifs, in tufted wool enriched with texture, shade from silvery blue to cerulean to navy. Made in India.

Though they originated in India, the intricate swirls, teardrops and rich colors of paisley were adopted and adapted so long ago by the British that paisleys are now firmly rooted in English country style. We've taken that timeless motif and reinterpreted it in a boldly overscaled design that's looser, more artistic, and colored in appealing shades of Lapis blue, Moss green, spice red, and golden Dijon. This tufted wool rug incorporates slightly mottled yarns for a greater sense of movement and depth. Made in India.

$89.00 - $1,995.00
$71.20 - $1,596.00
Round up! Overlapping rings drawn from the whimsy of the classic hula-hoop appear with playful drama on our pure wool rug. The dense pile is looped offering tons of texture as well as inimitable softness underfoot. Imported.

$395.00 - $2,995.00
$316.00 - $2,396.00
Hand tufted of pure wool, our Serendipity rug features over scaled blossoms and paisleys brought to life by high-twist wool yarns. The free-flowing pattern of this hand-made area rug is accentuated by shades of lemon, coral and watermelon on an aqua ground. Made in India.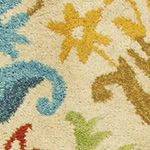 $395.00 - $2,995.00
$316.00 - $2,396.00
A true modern damask, our Hayden hand-tufted rug features a classic design in bold color, the over scaled pattern of this area rug perfect in any environment. Classic with a twist, Hayden features a signature Company C color infusion and coordinates with many palettes. Made in India.