Featured
Rugs by Size
Rugs by Pattern
Rugs by Construction
Rugs by Construction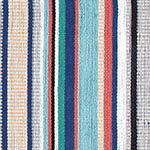 We never tire of stripes and their habit of taking charge of a space with bold, timeless appeal. Our Farmhouse rug is hand woven in a flat weave of 100% polyester (made of recycled plastic bottles) in wonderful multi-colored palette of reds, greens, blues and golds with hints of white, black and gray. A great option for high-traffic areas. Made in India.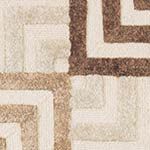 A modern masterpiece, our graphic Squared-Off rug showcases a beautiful background crafted of undyed wool in a loop-pile technique and mesmerizing square motifs rendered in viscose tufted pile for extra dimension and texture. Made in India.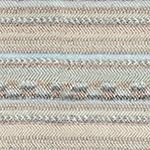 Create bold, beachy impact with our Sand Dune Rug featuring intricate weaving techniques to create textural stripes of boucle, herringbone, braid and cording. We love its seaworthy shades of warm and cool neutrals blended with gently faded clay and slate blue. Made of 100% polyester from recycled plastic bottles-a great choice for high traffic areas indoors-or out. Made in India.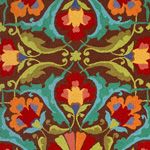 Hand hooked of pure wool, our Porcelain rug evokes the delicacy and elegance of Chinese ginger jars and hand-painted porcelain bowls. It's unusual palette and distinctive motifs make this area rug a work of art. Imported.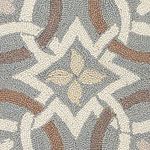 Hand hooked of 100% wool, our Sandstone rug features a subtle-yet-striking palette of pewter, ivory, driftwood and slate. This area rug's design was inspired by marble tile-work found in a Far Eastern temple and is a sophisticated accent to any decor. Imported.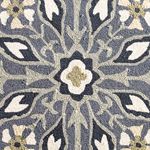 Hand hooked of durable polypropylene, our Pierre rug's neutrally demure color palette and sophisticated design accent any decor. Hand-hooked polypropylene construction makes the Pierre area rug ideal for high traffic areas indoors or out. Imported.

Inspired by traditional Irish knits handcrafted in the Aran Islands for over a hundred years, we reimagined this hand-woven beauty for the floor. Made of 100% New Zealand wool with the same fisherman-inspired cabling you'll find on the Aran originals. Makes a warm and inviting statement for your home. Made in India.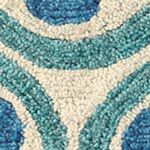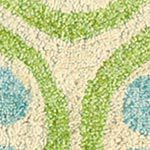 Dense hand-looped construction denotes our 100% jute Painted Medallion rug. Ideal for any climate, this area rug was inspired by a Moroccan tile and conveys the look of elegant hand-painted watercolor brush strokes to any floor. Made in India.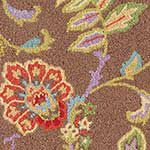 Antique meets electric. The smooth, natural shade of mink is contrasted with the rollicking colors found in the leafy, floral motif. Celebrate the eclectic with this arresting hooked rug and galvanize your sense of style. 100% wool, hooked. Imported.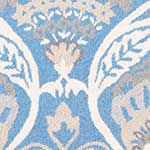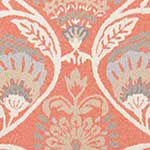 Our 100% wool hand-hooked Quinn rug is highlighted by an intricate scrolling design, and finished with contrasting damask borders in either coral or blue color palettes. This area rug is perfect for refreshing any room. Imported.

Our hand-tufted Chelsea rug is a botanical beauty, designed using artfully placed flowers. Natural undyed high-twist wool creates a tweedy background and adds textural interest to this area rug. Made in India.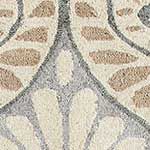 Hand tufted of jute, our Dewdrop rug features a traditional Indian paisley in soft neutrals, artfully placed to create a flowing and graceful pattern. This area rug features a dense loop-pile construction which is tip sheared for extra texture. Try with other neutrals, or mix in color for your very own style statement. Made in India.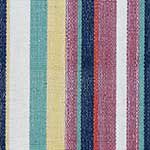 Hand woven of 100% polyester from recycled bottles, our Canopy Stripe rug is a classic design amped up with color and sure to accent countless color schemes. This area rug is at home outdoors, or in high-traffic indoor areas. Made in India.

Hand woven of 100% polyester from recycled bottles, our Martini Stripe rug is accented by coral-hued bands that pop against garnishes of olive and chocolate for a refreshing color twist on classic style. This area rug is at home outdoors, or in high-traffic indoor areas. Made in India.
Densely hand-tufted pure wool is the canvas of our Crackle rug, enlivened by a tone on tone pattern mimicking the painting technique. This area rug is available in eight vivid hues, and sure to complement any decor. Made in India.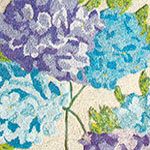 Hand tufted of wool, viscose, and bamboo viscose, our Hydrangea rug blooms bright in shades of blue and lavender with gorgeous green foliage. This hand-made rug is crafted of natural un-dyed wool, and hand tufted in a dense loop pile. Made in India.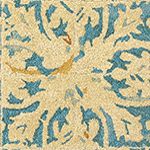 Inspired by decorative Italian ceramic work, our Tuscan Tile Rug transforms a room with its blend of exotic yet traditional appeal. Hand-tufted in cut and loop pile in a classic palette of copper, gold, and shades of blue. Mottled yarns impart an authentically-aged look while the navy border lends plenty of contrast. A great choice, for any-and all spaces including high traffic areas. Belissimo! Made in India.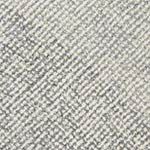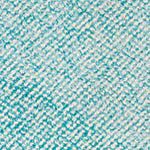 Hand hooked of durable (and extra-chunky) polypropylene yarns, our Infinity rug highlights a spectacular gradation of color from light to dark for a stunning effect on the eye-not to mention the feet. At home outdoors, or in all your indoor high-traffic areas. Imported.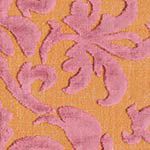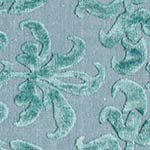 Inspired by vintage fabric, our jacquard-woven Crescendo rug features a lustrous design crafted of wool with a cut-pile design in luxurious viscose. A true study in texture and tone, Crescendo is an elegant addition to your dressy spaces on its own, or when layered with another complimenting foundation rug. Colors: Bittersweet or Lake Content: Wool/viscose with a cotton warp. Made in India.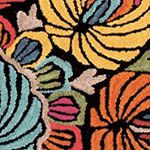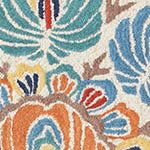 A glorious rug that draws on the artistry of traditional Hungarian embroidery, Matyo is enlivened by bold floral motifs. Hand tufted with high-twist yarns and accented with saturated colors, Matyo's style changes with your choice of two backgrounds: cream for a coastal look, or black for a folkloric feel. Finished with a charming border of multi-hued floral buds. Made in India.

Rustic and reminiscent of classic wool blankets, our Winnipeg rug features chunky, un-dyed wool yarns hand tufted in a dense loop pile. Vibrant bands of color in a cut-pile construction lend a refreshing twist to classic chevron-and a serious graphic punch in modern or contemporary spaces. Made in India.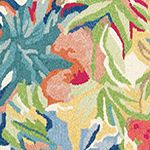 Beautiful. Blooming hibiscus enlivens any space while calling to mind the charm of vintage fabric. Vibrant-hued yarns are twisted, tufted and looped to create a garden variety of texture and visual appeal we can't get enough of-and neither will you. Pairs beautifully with greens, pinks, corals, blues, and more. 100% wool. Made in India.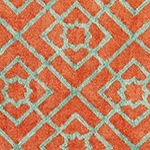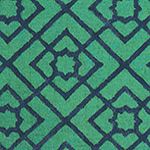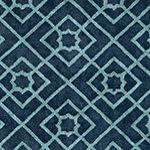 We call this our "goes anywhere and with everything" rug as its fresh, geometric pattern adapts to any surrounding from classic to modern (and everywhere in between). Hand tufted in three contemporary colors and featuring a hand-serged trim (in contrast shades) for extra pop underfoot. Rendered in jute, favored for its strength is just right for any traffic, any season. Made in India.

A perfect summer rug, woven with cool stripes and even cooler shades of blue. Bonus: the yarns are made from re-cycled plastic bottles so this flatweave is as good for the earth as it is for you.