Featured
Rugs by Size
Rugs by Pattern
Rugs by Construction
Rugs by Construction

The denim blue color of this medallion-patterned rug adds a nautical vibe to any environment. Bonus: Hand-hooked with sturdy polypropylene yarns, the rug can be hosed off to clean and won't fade in the bright summer sun. Imported.

The contemporary art technique of dripping paint directly from can to canvas is borrowed here to fashion our bespoke work of art for the floor. Hand hooked using tie-dyed yarns which lend even more creative splash to the spice-hued piece. Wow! 100% wool. Imported.

Our Namaste rug is hand hooked of pure wool, and is accented by a scrolling medallion motif. The peaceful aqua ground of this wool area rug highlights the worldly design, and cheerfully greets any decor. Namaste! Imported.



$545.00 - $4,295.00
$130.00 - $1,150.00
A wonderful modern geometric featuring glorious Company C color, this hand-tufted loop pile rug is the perfect complement to any style. Crafted of 100% handspun bamboo viscose for shine and elegance, this versatile rug will immediately add luxurious softness and a well-dressed feel to a special living room or bed room. Made in India.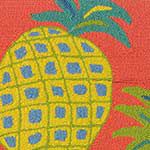 As you can see, we're passionate for pineapples?in our cocktails?and on our floors! So, we tossed the festive fruit all over our colorful rug, added a vibrant coral ground to lend fun, tropical energy in any space you place it. Hooked with 100% polypropylene yarns?perfect for indoor or outdoor use. Yum! Imported.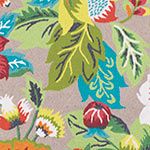 Cream of the Crop is hand-hooked in beautifully hued in shades of berry, red and orange. 100% wool, this floral rug features cottage blooms that pop off a driftwood background. Imported.

100% wool, hand-hooked, loop pile. Color: Multi.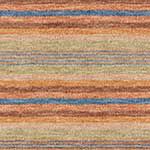 $594.00 - $954.00
$200.00 - $300.00
Our Redford Stripe rug brings a sun kissed look to vibrant stripes, in gently muted, warm spice tones. The perfect piece to help transition from room-to-room, while adding interest to your space. Imported.

Intricate hand-construction techniques, and pure wool mixed with viscose for shine, make our Eden rug textural heaven on earth! This luxurious area rug's hand-tufting, embroidery, cut and loop pile, and Indian Chindi creates a dimensional paisley in shades of blue, ivory, and pewter. Made in India.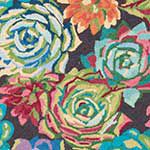 Hand hooked of 100% wool, our Succulents colorful rug features two dozen vividly verdant shades accented against an earthy brown ground. On trend in color and inspiration, this hand-made area rug is a perfect addition to either contemporary or traditional decor. Imported.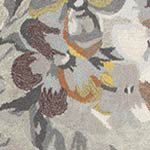 A striking palette and gargantuan blooms evoke a beloved summer rose garden illuminated by moonlight. Hand tufted of soft, mottled yarns for a subtle shift of texture, and a hint of bamboo viscose for shine. Rendered in gloriously neutral shades of gray with hints of soft yellow, camel, and toffee. Exquisite! Made in India.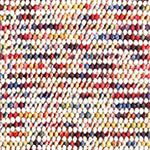 Hand woven from space-dyed and felted wool yarns, our Bon Bons rug is delicious to walk on thanks to pure New Zealand wool. Bon Bons is a versatile hand-crafted rug that creates a graphic confection of color and texture you'll find hard to resist. Yum! Made in India.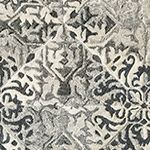 Our special tufted, cut and loop technique mimics the look of a beautifully hand-laid stone wall. Crafted of pure wool in a palette of lovely hues from undyed natural to deep charcoal grey. A hint of viscose adds extra color variation and softness to this eye-catching beauty. Made in India.

Lemonade, anyone? Or how about a slice of lime? Favorite summer stripes in delicious citrus hues will punch up floors- outside and in. Bonus: the yarns are made from re-cycled plastic bottles so this flatweave beauty is as good for the earth as it is for you. Imported.

Our River Bend rug is hand tufted of 100% wool, and features cut and loop pile construction for added texture. This area rug has a winding feel, and was inspired by a Panamanian mural design from The Girard Collection, Museum of International Folk Art, lending a geometric worldly look to any room. Made in India.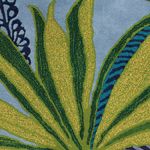 Hand-tufted using high-twist yarns and lush colors, Captiva is our tropical beauty. This hand-made area rug features an over scaled floral design and bold colors and brings an island feel to any room. Made in India.

Overscale ikat- and paisley-inspired motifs lend an exotic air to this rug painted in oceanic blues. The ground is composed of variegated shades of blue subtly blended to give the effect of rippling water. The monochromatic motifs, in tufted wool enriched with texture, shade from silvery blue to cerulean to navy. Made in India.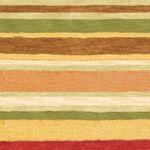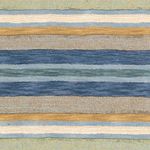 $545.00 - $2,995.00
$156.00 - $2,995.00
Our Sheffield Stripe hand-tufted area rug features alternating stripes of bold hues and subdued neutrals. Made in India.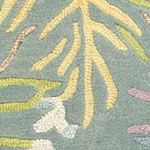 Artisanally hand tufted, our To Bay Go rug comes to textural life via chunky high-twist wool yarns and intricate embroidery. Marine flora set against a sea-colored ground on this area rug brings an under-the-sea paradise into your home, and a costal tropical feel to any room. Made in India.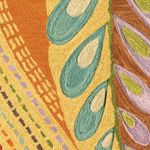 Our pure wool Art and Soul rug is hand-tufted, and a true statement piece. Multitextural, Art and Soul features hand-hooked ands embroidered elements for a stunning visual addition to any room while lending an artsy one-of-a-kind look. Made in India.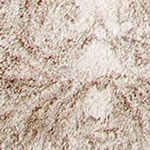 In a naturally soothing palette of warm and cool neutrals, this hand-tufted wool rug captures the ornate pattern of damask in a completely refreshing way. The classic design is highlighted with handspun, tie-dyed and space-dyed Tiranga yarns that naturally feature an array of neutral shades for the time-softened look of an heirloom. We added viscose yarns to impart a hint of pearlescent shimmer to this modern masterpiece for the home. Made in India.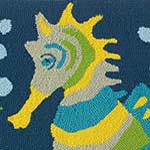 How do you celebrate summer? We've expressed our warm sentiments in a collection of hand-hooked designs that reflect favorite motifs of the season from watermelons to seagulls and seahorses. Hand-hooked in 100% polypropylene-perfect for indoor or outdoor use. Choose from Puffin, Seahorse or Watermelon. Imported.

$375.00 - $680.00
$112.00 - $186.00
Hand hooked of pure 100% wool, bold medallions cover our Lisette rug. Accented with yellows, greens, even a hint of purple, the over-scaled pattern of this area rug pops against a contrast border and enlivens any room instantly. Imported.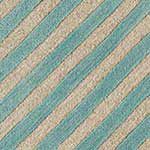 $84.00 - $1,074.00
$29.00 - $350.00
A bold, graphic designed softened by a soothing spa blue. The mod Herringbone is a contemporary stunner, offering a pop of pizzazz to any space you need to turn into a modern retreat. Imported.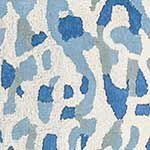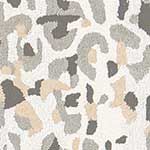 Our spot on Catwalk pure wool rug features hand-tufted construction, and on-trend animal print design in blue or gray palettes. This hand-made area rug is ombred for added dimension, and compliments many decors. Made in India.