Featured
Rugs by Size
Rugs by Pattern
Rugs by Construction
Rugs by Construction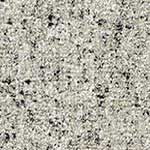 Hand tufted of pure wool, our Granite rug features organic design and sumptuously soft texture brought to life by high-twist wool yarns. Made in India.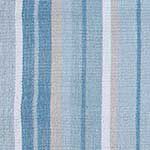 $50.00 - $695.00
$30.00 - $417.00
Hand woven of 100% polyester from recycled bottles, our Cirrus Stripe rug is rendered in a striking palette of cool blues, cream, and driftwood adding visual serenity wherever its needed. This area rug is at home outdoors, or in high-traffic indoor areas. Made in India.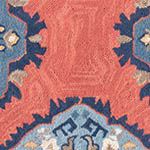 A vibrant palette of red, white, and blue lends a modern vibe to our Old Glory rug while evoking the beauty of traditional rug motifs in a bold, new way. Expertly hand hooked of tie-dyed wool yarns, Old Glory is infused with the vintage appeal of a treasured heirloom, a classic with a contemporary twist for any space you place it. Imported.

Perfectly imperfect, our Basket Case rug is inspired by a vintage piece where each colorful stripe was crafted from an assortment of scrap fabric creating a woven border of random symmetry. Expertly hooked by hand of 100% wool, tie-dyed yarns in a basket weave pattern surrounding a botanical pattern pulled straight from an artist's sketchbook. Imported.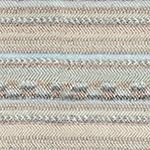 $72.00 - $995.00
$57.60 - $796.00
Create bold, beachy impact with our Sand Dune Rug featuring intricate weaving techniques to create textural stripes of boucle, herringbone, braid and cording. We love its seaworthy shades of warm and cool neutrals blended with gently faded clay and slate blue. Made of 100% polyester from recycled plastic bottles-a great choice for high traffic areas indoors-or out. Made in India.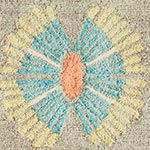 Fan Favorite. The lovely geometric pattern of this fetching rug blends bright and neutral color schemes, with orange, soft yellow, and aqua over a driftwood ground. Place it in a high traffic area to let its versatility and beauty shine bright. Hand-hooked of durable eco friendly jute in a lovely loop-pile technique. Made in India.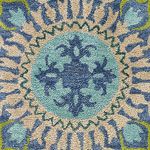 $545.00 - $2,995.00
$381.50 - $2,096.50
Bold and Exotic. A veritable treasure that commands attention thanks to its deliciously exotic design cues and inviting color palette of red or blue. We've washed the rug to give it a sundrenched patina. Go on kick off your shoes, you'll definitely want to linger and daydream of faraway lands. Slight variations in color of our washed rugs make each piece a work of art. Made in India.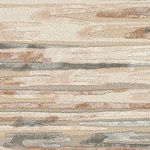 Hand tufted of pure wool and viscose, our Birch rug has an element of shimmer that captures the silvery layers of its namesake tree. Birch is a sophisticated neutral area rug with an organic striated look brought to life through high-low hand tufting. Made in India.

$465.00 - $3,695.00
$325.50 - $2,586.50
Our hand-tufted Echo rug is a modern geometric rendered in subtle pastels featuring high-to-low cut and looped construction for texture. Pure wool paired with bamboo viscose for added shine and luxurious softness lend a well-dressed look to this area rug, the perfect piece for your special spaces. Made in India.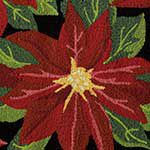 Inspired by a Company C favorite, our bold poinsettia pattern is back in fresh colors for the season. Bright pink, red and white petals pop with accents of pink, gold, and greens against a dramatic black backdrop. Hand-hooked of easy-care polypropylene, the cheerful rug is ready to dazzle the eye in any indoor, outdoor or high-traffic area. Imported.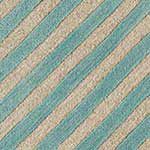 $84.00 - $1,074.00
$29.00 - $350.00
A bold, graphic designed softened by a soothing spa blue. The mod Herringbone is a contemporary stunner, offering a pop of pizzazz to any space you need to turn into a modern retreat. Imported.

$125.00 - $695.00
$100.00 - $556.00
Hand woven of 100% polyester from recycled bottles, our Martini Stripe rug is accented by coral-hued bands that pop against garnishes of olive and chocolate for a refreshing color twist on classic style. This area rug is at home outdoors, or in high-traffic indoor areas. Made in India.