Featured
Rugs by Size
Rugs by Pattern
Rugs by Construction
Rugs by Construction

The denim blue color of this medallion-patterned rug adds a nautical vibe to any environment. Bonus: Hand-hooked with sturdy polypropylene yarns, the rug can be hosed off to clean and won't fade in the bright summer sun. Imported.

The contemporary art technique of dripping paint directly from can to canvas is borrowed here to fashion our bespoke work of art for the floor. Hand hooked using tie-dyed yarns which lend even more creative splash to the spice-hued piece. Wow! 100% wool. Imported.

Our Peyton rug is hand tufted of pure wool, and is highlighted by a peppy color palette. This hand-made rug's ornamental pattern enlivens any space, and is specially washed for additional eye-catching appeal. Made in India.

Inspired by traditional Irish knits handcrafted in the Aran Islands for over a hundred years, we reimagined this hand-woven beauty for the floor. Made of 100% New Zealand wool with the same fisherman-inspired cabling you'll find on the Aran originals. Makes a warm and inviting statement for your home. Made in India.

Our Namaste rug is hand hooked of pure wool, and is accented by a scrolling medallion motif. The peaceful aqua ground of this wool area rug highlights the worldly design, and cheerfully greets any decor. Namaste! Imported.



$545.00 - $4,295.00
$381.50 - $3,006.50
A wonderful modern geometric featuring glorious Company C color, this hand-tufted loop pile rug is the perfect complement to any style. Crafted of 100% handspun bamboo viscose for shine and elegance, this versatile rug will immediately add luxurious softness and a well-dressed feel to a special living room or bed room. Made in India.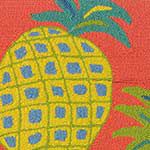 As you can see, we're passionate for pineapples?in our cocktails?and on our floors! So, we tossed the festive fruit all over our colorful rug, added a vibrant coral ground to lend fun, tropical energy in any space you place it. Hooked with 100% polypropylene yarns?perfect for indoor or outdoor use. Yum! Imported.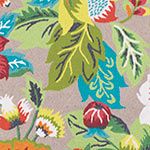 Cream of the Crop is hand-hooked in beautifully hued in shades of berry, red and orange. 100% wool, this floral rug features cottage blooms that pop off a driftwood background. Imported.

100% wool, hand-hooked, loop pile. Color: Multi.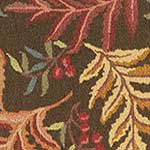 $72.00 - $1,434.00
$50.40 - $1,003.80
A deep green forest, the ground covered with moss and berries, and ferns alive with leafy energy. Some of our favorite things about mountain hikes! 100% wool, hooked. Imported.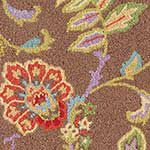 $72.00 - $1,434.00
$50.40 - $1,003.80
Antique meets electric. The smooth, natural shade of mink is contrasted with the rollicking colors found in the leafy, floral motif. Celebrate the eclectic with this arresting hooked rug and galvanize your sense of style. 100% wool, hooked. Imported.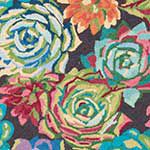 Hand hooked of 100% wool, our Succulents colorful rug features two dozen vividly verdant shades accented against an earthy brown ground. On trend in color and inspiration, this hand-made area rug is a perfect addition to either contemporary or traditional decor. Imported.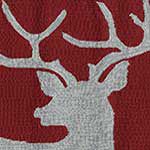 Perfect from fall through winter, our Blitzen rug's cranberry background accents the mottled gray silhouette of our noble stag. Rustic elegance made easy, and easy care. Hand-hooked of polypropylene, this trophy rug is ready to star in any indoor, outdoor or high-traffic area. Imported.