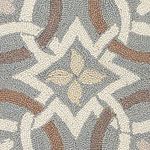 Hand hooked of 100% wool, our Sandstone rug features a subtle-yet-striking palette of pewter, ivory, driftwood and slate. This area rug's design was inspired by marble tile-work found in a Far Eastern temple and is a sophisticated accent to any decor. Imported.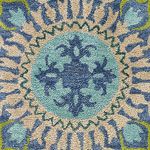 Bold and Exotic. A veritable treasure that commands attention thanks to its deliciously exotic design cues and inviting color palette of red or blue. We've washed the rug to give it a sundrenched patina. Go on kick off your shoes, you'll definitely want to linger and daydream of faraway lands. Slight variations in color of our washed rugs make each piece a work of art. Made in India.

Lemonade, anyone? Or how about a slice of lime? Favorite summer stripes in delicious citrus hues will punch up floors- outside and in. Bonus: the yarns are made from re-cycled plastic bottles so this flatweave beauty is as good for the earth as it is for you. Imported.

Create an easy, breezy, beachy look for summer with the fiesta of colorful stripes found in this flatweave rug. Bonus: the yarns are made of re-cycled plastic bottles so it's as good for the earth as it is for you.

A perfect summer rug, woven with cool stripes and even cooler shades of blue. Bonus: the yarns are made from re-cycled plastic bottles so this flatweave is as good for the earth as it is for you.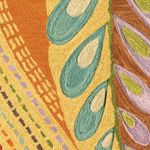 Our pure wool Art and Soul rug is hand-tufted, and a true statement piece. Multitextural, Art and Soul features hand-hooked ands embroidered elements for a stunning visual addition to any room while lending an artsy one-of-a-kind look. Made in India.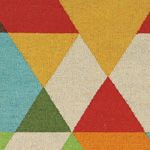 Genuine geometry makes modern art in this multicolored masterpiece for the floor. Hand woven of polypropylene derived from recycled plastic bottles, this indoor/outdoor rug will brighten up anything anywhere, especially neutrals like teak and canvas. Add to your deck, or heavily trafficked indoor area for an instant eye-catching makeover. Made in India.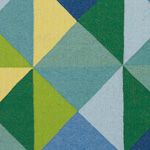 $72.00 - $495.00
$50.40 - $346.50
Diamonds are a floor's best friend, especially when hand woven in a cool blue palette with pops of yellow and navy. The optical illusion effect wakes up any space and lends a fun graphic element to neutral areas. Crafted of polyester yarns derived from recycled plastic bottles, this indoor/outdoor gem is as good for you as it is for the earth. Made in India.

$89.00 - $1,395.00
$62.30 - $976.50
We take the intricate swirls and teardrop shapes of classic paisley and reinterpret them with a looser, over scaled design. Hand hooked with tie-dyed yarns in glorious shades of green and accented with complimentary shades of blue, driftwood and soft gray for a greater sense of movement and depth. 100% wool. Imported.

The contemporary art technique of dripping paint directly from can to canvas is borrowed here to fashion our bespoke work of art for the floor. Hand hooked using tie-dyed yarns which lend even more creative splash to the spice-hued piece. Wow! 100% wool. Imported.

Our Peyton rug is hand tufted of pure wool, and is highlighted by a peppy color palette. This hand-made rug's ornamental pattern enlivens any space, and is specially washed for additional eye-catching appeal. Made in India.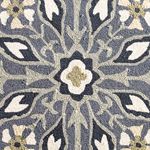 Hand hooked of durable polypropylene, our Pierre rug's neutrally demure color palette and sophisticated design accent any decor. Hand-hooked polypropylene construction makes the Pierre area rug ideal for high traffic areas indoors or out. Imported.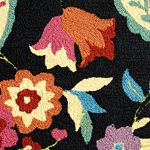 Inspired by vintage botanical illustrations, we cultivated a vibrant garden of perennial favorites against a rich, black ground. A blue ribbon winner in any horticultural show, and a great way to celebrate the spectacle of nature. Imported.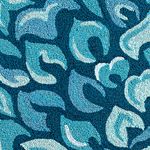 The brilliance of leaves and flowers bursting to life is sure to pack a playful punch in any setting. Rendered in an unexpected palette of persimmon and gold against a field of taupe. Imported.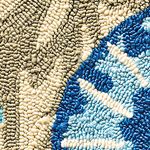 With hints of ocean breezes and salt air, these blues mixed with aqua and driftwood mingle together to create this soothing seaside view. Imported.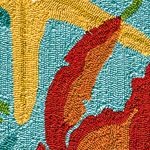 A fun underwater scene captures a playful crab and starfish in bright summer colors. Imported.

Inspired by traditional Irish knits handcrafted in the Aran Islands for over a hundred years, we reimagined this hand-woven beauty for the floor. Made of 100% New Zealand wool with the same fisherman-inspired cabling you'll find on the Aran originals. Makes a warm and inviting statement for your home. Made in India.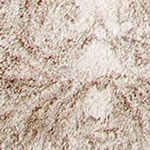 In a naturally soothing palette of warm and cool neutrals, this hand-tufted wool rug captures the ornate pattern of damask in a completely refreshing way. The classic design is highlighted with handspun, tie-dyed and space-dyed Tiranga yarns that naturally feature an array of neutral shades for the time-softened look of an heirloom. We added viscose yarns to impart a hint of pearlescent shimmer to this modern masterpiece for the home. Made in India.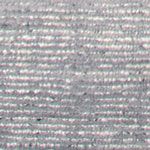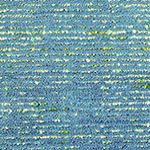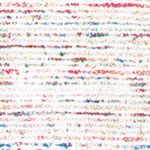 Hand loomed of pure wool and sari silk, our Sari Stripe rug is designed in striking alternating pinstripes. The ribbed effect of this variegated area rug adds texture, and because the hand-spun silk yarns vary in thickness, no two are alike. Made in India.

$325.00 - $2,695.00
$227.50 - $1,886.50
Hand tufted, our Paint the Town area rug features an abstract swirling pattern accented with extra-chunky looped yarns for texture. This luxurious hand-made rug is a post-modern work of art for your floor. Made in India.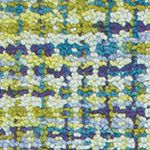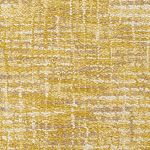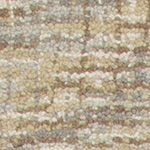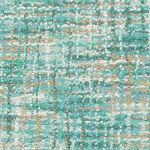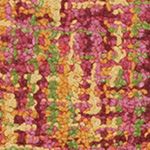 $325.00 - $2,695.00
$227.50 - $2,695.00
Our iconic hand-tufted Tweedy rug is 100% wool, and incorporates six hues in each design to bring sophisticated texture and dimension to any room. Made in India.

$89.00 - $1,995.00
$62.30 - $1,396.50
Round up! Overlapping rings drawn from the whimsy of the classic hula-hoop appear with playful drama on our pure wool rug. The dense pile is looped offering tons of texture as well as inimitable softness underfoot. Imported.

The denim blue color of this medallion-patterned rug adds a nautical vibe to any environment. Bonus: Hand-hooked with sturdy polypropylene yarns, the rug can be hosed off to clean and won't fade in the bright summer sun. Imported.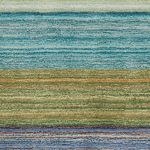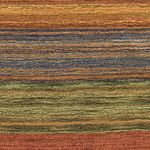 Our hand-made Brushstroke rug comes alive on a canvas of hand-tufted pure wool, and is enlivened by a melange of muted colors and a painterly design. Made in India.