refine by

1' x 1' Sample

(60)

2' x 3'

(44)

2'6" x 6'

(3)

2'6" x 8'

(80)

3' x 5'

(53)

3'6" x 5'6"

(10)

4' x 6'

(38)

4'6" x 6'6"

(10)

5' Round

(2)

5' x 8'

(72)

6' x 9'

(10)

7' Round

(5)

8' x 10'

(72)

8' x 11'

(9)

9' Round

(4)

9' x 13'

(52)

10' x 14'

(7)

$199.99 and Under

(80)

$200.00-$499.99

(62)

$500.00-$999.99

(79)

$1,000.00-$2,499.99

(60)

$2,500 and above

(37)
Runners are great for adding protection in high traffic areas of your home. These narrow, long rugs are perfect for hallways, kitchens, staircases, front entrances, bathrooms and bedrooms. Suitable for placement on tile and hardwood, runner rugs are a stylish way to give you something comfortable, colorful and warm under foot. All of the rugs below are available in runner sizes!

Rustic and reminiscent of classic wool blankets, our Winnipeg rug features chunky, un-dyed wool yarns hand tufted in a dense loop pile. Vibrant bands of color in a cut-pile construction lend a refreshing twist to classic chevron-and a serious graphic punch in modern or contemporary spaces. Made in India.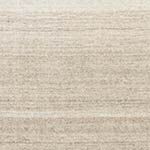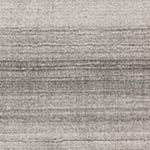 Hand woven in plush shades of gray that run the spectrum from light to dark creating a lovely ombre effect resembling the look and feel of a hand-knotted rug. Made of a luxuriously soft blend of wool and viscose for added shine, its tonal palette offers extra visual interest to our handmade, modern take on luxurious solids. Made in India.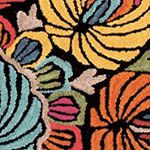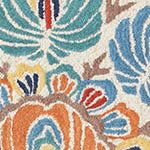 A glorious rug that draws on the artistry of traditional Hungarian embroidery, Matyo is enlivened by bold floral motifs. Hand tufted with high-twist yarns and accented with saturated colors, Matyo's style changes with your choice of two backgrounds: cream for a coastal look, or black for a folkloric feel. Finished with a charming border of multi-hued floral buds. Made in India.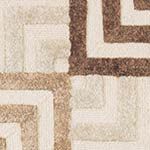 A modern masterpiece, our graphic Squared-Off rug showcases a beautiful background crafted of undyed wool in a loop-pile technique and mesmerizing square motifs rendered in viscose tufted pile for extra dimension and texture. Made in India.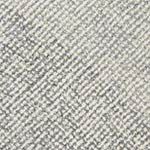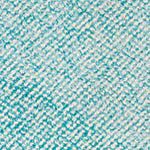 Hand hooked of durable (and extra-chunky) polypropylene yarns, our Infinity rug highlights a spectacular gradation of color from light to dark for a stunning effect on the eye-not to mention the feet. At home outdoors, or in all your indoor high-traffic areas. Imported.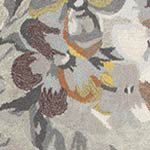 A striking palette and gargantuan blooms evoke a beloved summer rose garden illuminated by moonlight. Hand tufted of soft, mottled yarns for a subtle shift of texture, and a hint of bamboo viscose for shine. Rendered in gloriously neutral shades of gray with hints of soft yellow, camel, and toffee. Exquisite! Made in India.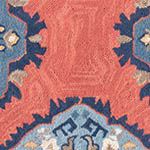 A vibrant palette of red, white, and blue lends a modern vibe to our Old Glory rug while evoking the beauty of traditional rug motifs in a bold, new way. Expertly hand hooked of tie-dyed wool yarns, Old Glory is infused with the vintage appeal of a treasured heirloom, a classic with a contemporary twist for any space you place it. Imported.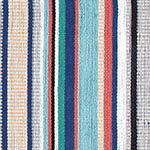 We never tire of stripes and their habit of taking charge of a space with bold, timeless appeal. Our Farmhouse rug is hand woven in a flat weave of 100% polyester (made of recycled plastic bottles) in wonderful multi-colored palette of reds, greens, blues and golds with hints of white, black and gray. A great option for high-traffic areas. Made in India.