refine by

1' x 1' Sample

(66)

2' x 3'

(46)

2'6" x 6'

(2)

2'6" x 8'

(85)

3' x 5'

(59)

3'6" x 5'6"

(9)

4' x 6'

(36)

4'6" x 6'6"

(10)

5' Round

(2)

5' x 8'

(77)

6' x 9'

(10)

7' Round

(5)

8' x 10'

(77)

8' x 11'

(9)

9' Round

(4)

9' x 13'

(55)

10' x 14'

(7)

$199.99 and Under

(85)

$200.00-$499.99

(67)

$500.00-$999.99

(84)

$1,000.00-$2,499.99

(63)

$2,500 and above

(41)
Runners are great for adding protection in high traffic areas of your home. These narrow, long rugs are perfect for hallways, kitchens, staircases, front entrances, bathrooms and bedrooms. Suitable for placement on tile and hardwood, runner rugs are a stylish way to give you something comfortable, colorful and warm under foot. All of the rugs below are available in runner sizes!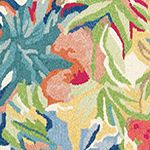 Beautiful. Blooming hibiscus enlivens any space while calling to mind the charm of vintage fabric. Vibrant-hued yarns are twisted, tufted and looped to create a garden variety of texture and visual appeal we can't get enough of-and neither will you. Pairs beautifully with greens, pinks, corals, blues, and more. 100% wool. Made in India.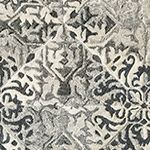 Our special tufted, cut and loop technique mimics the look of a beautifully hand-laid stone wall. Crafted of pure wool in a palette of lovely hues from undyed natural to deep charcoal grey. A hint of viscose adds extra color variation and softness to this eye-catching beauty. Made in India.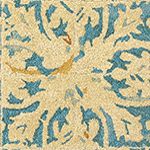 Inspired by decorative Italian ceramic work, our Tuscan Tile Rug transforms a room with its blend of exotic yet traditional appeal. Hand-tufted in cut and loop pile in a classic palette of copper, gold, and shades of blue. Mottled yarns impart an authentically-aged look while the navy border lends plenty of contrast. A great choice, for any-and all spaces including high traffic areas. Belissimo! Made in India.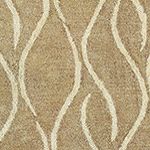 How do you take your cafe? We love cream and silvery greys. As for pattern: We prefer a flowing geometric accented with dots for a dash of whimsy and je ne sais quoi. Details: How about hand-tufted in a dense, loop pile and finished with a fleur de lis border. Made of 100% jute, which is stronger than wool, offers minimal shedding, and is cool underfoot-making it a great choice for warmer climates and high traffic areas. Made in India.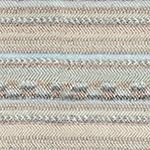 Create bold, beachy impact with our Sand Dune Rug featuring intricate weaving techniques to create textural stripes of boucle, herringbone, braid and cording. We love its seaworthy shades of warm and cool neutrals blended with gently faded clay and slate blue. Made of 100% polyester from recycled plastic bottles-a great choice for high traffic areas indoors-or out. Made in India.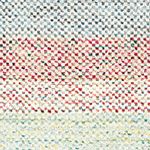 Channeling vintage samplers used to showcase color and needlepoint techniques, our striped rug is hand-loomed in a thick, loop pile to bring inviting charm home. Space dyed yarns enhance the unique color-within-color of each stripe-and bestow the versatile rug with even more visual interest. Made of wool, with a hint of nylon for strength and durability. Made in India.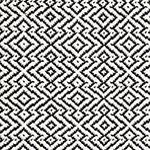 Mirroring classic tile flooring, our striking pattern in crisp black and white lends boldness and style indoors-or out. Hand-woven of 100% polyester made from recycled plastic bottles and finished with a lovely, diamond shaped, deco-inspired border. Made in India.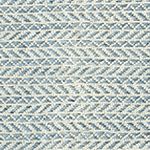 This floor covering is hand-woven in an invitingly nubby texture and delicious denim palette to give your room a really relaxed point of view (and super soft landing for your feet). Made of 100% polyester from recycled plastic bottles, making it a great choice indoors-or out. Made in India.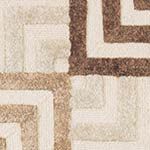 A modern masterpiece, our graphic Squared-Off rug showcases a beautiful background crafted of undyed wool in a loop-pile technique and mesmerizing square motifs rendered in viscose tufted pile for extra dimension and texture. Made in India.

Rustic and reminiscent of classic wool blankets, our Winnipeg rug features chunky, un-dyed wool yarns hand tufted in a dense loop pile. Vibrant bands of color in a cut-pile construction lend a refreshing twist to classic chevron-and a serious graphic punch in modern or contemporary spaces. Made in India.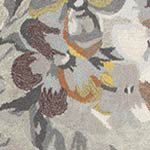 A striking palette and gargantuan blooms evoke a beloved summer rose garden illuminated by moonlight. Hand tufted of soft, mottled yarns for a subtle shift of texture, and a hint of bamboo viscose for shine. Rendered in gloriously neutral shades of gray with hints of soft yellow, camel, and toffee. Exquisite! Made in India.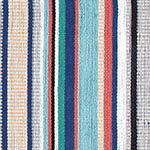 We never tire of stripes and their habit of taking charge of a space with bold, timeless appeal. Our Farmhouse rug is hand woven in a flat weave of 100% polyester (made of recycled plastic bottles) in wonderful multi-colored palette of reds, greens, blues and golds with hints of white, black and gray. A great option for high-traffic areas. Made in India.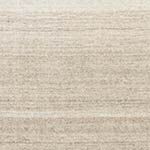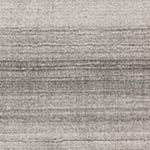 Hand woven in plush shades of gray that run the spectrum from light to dark creating a lovely ombre effect resembling the look and feel of a hand-knotted rug. Made of a luxuriously soft blend of wool and viscose for added shine, its tonal palette offers extra visual interest to our handmade, modern take on luxurious solids. Made in India.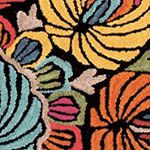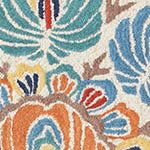 A glorious rug that draws on the artistry of traditional Hungarian embroidery, Matyo is enlivened by bold floral motifs. Hand tufted with high-twist yarns and accented with saturated colors, Matyo's style changes with your choice of two backgrounds: cream for a coastal look, or black for a folkloric feel. Finished with a charming border of multi-hued floral buds. Made in India.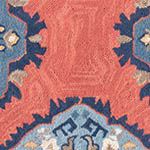 A vibrant palette of red, white, and blue lends a modern vibe to our Old Glory rug while evoking the beauty of traditional rug motifs in a bold, new way. Expertly hand hooked of tie-dyed wool yarns, Old Glory is infused with the vintage appeal of a treasured heirloom, a classic with a contemporary twist for any space you place it. Imported.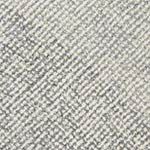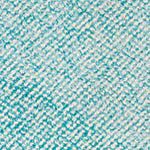 Hand hooked of durable (and extra-chunky) polypropylene yarns, our Infinity rug highlights a spectacular gradation of color from light to dark for a stunning effect on the eye-not to mention the feet. At home outdoors, or in all your indoor high-traffic areas. Imported.

Perfectly imperfect, our Basket Case rug is inspired by a vintage piece where each colorful stripe was crafted from an assortment of scrap fabric creating a woven border of random symmetry. Expertly hooked by hand of 100% wool, tie-dyed yarns in a basket weave pattern surrounding a botanical pattern pulled straight from an artist's sketchbook. Imported.

Our hand-tufted Chelsea rug is a botanical beauty, designed using artfully placed flowers. Natural undyed high-twist wool creates a tweedy background and adds textural interest to this area rug. Made in India.

Intricate hand-construction techniques, and pure wool mixed with viscose for shine, make our Eden rug textural heaven on earth! This luxurious area rug's hand-tufting, embroidery, cut and loop pile, and Indian Chindi creates a dimensional paisley in shades of blue, ivory, and pewter. Made in India.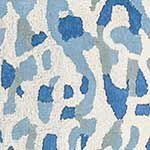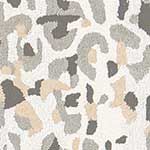 Our spot on Catwalk pure wool rug features hand-tufted construction, and on-trend animal print design in blue or gray palettes. This hand-made area rug is ombred for added dimension, and compliments many decors. Made in India.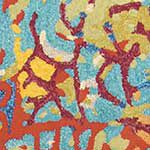 Our Melange hand-tufted area rug features an abstract over-scaled pattern and an explosion of colors. This area rug is a modern mix accented by the subtle texture of cut and loop pile construction, and a perfect addition to any living room or bedroom. Made in India.
Densely hand-tufted pure wool is the canvas of our Crackle rug, enlivened by a tone on tone pattern mimicking the painting technique. This area rug is available in eight vivid hues, and sure to complement any decor. Made in India.

Hand tufted of jute, our Cabbage Roses rug features ornamental bouquets bursting with color on an indigo ground. This area rug features a dense loop-pile construction which is tip sheared for extra texture, creating a dramatic botanical beauty. Made in India.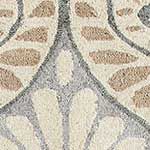 Hand tufted of jute, our Dewdrop rug features a traditional Indian paisley in soft neutrals, artfully placed to create a flowing and graceful pattern. This area rug features a dense loop-pile construction which is tip sheared for extra texture. Try with other neutrals, or mix in color for your very own style statement. Made in India.