refine by

1' x 1' Sample

(60)

2' x 3'

(44)

2'6" x 6'

(3)

2'6" x 8'

(80)

3' x 5'

(53)

3'6" x 5'6"

(10)

4' x 6'

(38)

4'6" x 6'6"

(10)

5' Round

(2)

5' x 8'

(72)

6' x 9'

(10)

7' Round

(5)

8' x 10'

(72)

8' x 11'

(9)

9' Round

(4)

9' x 13'

(52)

10' x 14'

(7)

$199.99 and Under

(80)

$200.00-$499.99

(62)

$500.00-$999.99

(79)

$1,000.00-$2,499.99

(60)

$2,500 and above

(37)
Runners are great for adding protection in high traffic areas of your home. These narrow, long rugs are perfect for hallways, kitchens, staircases, front entrances, bathrooms and bedrooms. Suitable for placement on tile and hardwood, runner rugs are a stylish way to give you something comfortable, colorful and warm under foot. All of the rugs below are available in runner sizes!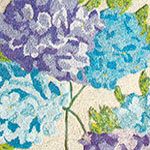 Hand tufted of wool, viscose, and bamboo viscose, our Hydrangea rug blooms bright in shades of blue and lavender with gorgeous green foliage. This hand-made rug is crafted of natural un-dyed wool, and hand tufted in a dense loop pile. Made in India.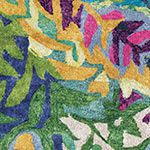 Our Galleria hand-tufted rug was inspired by dazzling murano glass. Hand made of bamboo-viscose yarns, this flowing paisley area rug is drenched in layer on layer of saturated color. Pair with our coordinating Galleria pillow. Imported.

100% Hand-spun bamboo viscose, hand-tufted, cut pile. Color: Multi.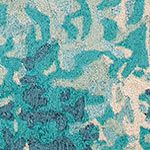 Our Looking Glass hand-tufted rug features a gradation of colors from light to dark. Hand made of bamboo viscose for shimmer and shine, this rug is luxuriously soft and designed for your dressy and special spaces. Imported.

100% Hand-spun bamboo viscose, hand-tufted loop pile. Color: Lake.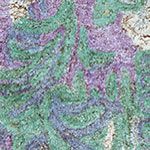 Our Marquesa rug, hand-tufted of wool and bamboo viscose, shimmers with blue, green and lavender hues. Hand made in the damask tradition with a contemporary feel, this rug is the perfect compliment to any decor. Imported.

Hand-spun wool & bamboo viscose, hand-tufted. Color: Blue.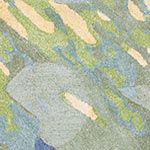 Our Reflections area rug is the winning submission to our Design-a- Rug Contest. Interior Designer Liz Hause based her triumphant design on an image she snapped from an airplane window reflecting sky, water, and the land below. Hand made of tufted and cut loop bamboo viscose pile, this rug looks three dimensional and is feels luxuriously soft. Imported.

100% Hand-spun bamboo viscose, hand-tufted cut and loop pile. Color: Multi.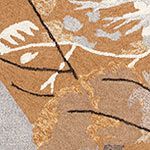 Hand tufted of variegated and mottled wool, yarns our Hickory area rug is a wonderful neutral that celebrates the splendor of nature. The design is highlighted by on-trend toffee's, greys, and black. Imported.

100% Wool, hand-tufted, loop pile. Color: Pewter.

Our High Jinks rug features colorful medallion patterns and is hand-made of pure wool. Border accent stripes are hand hooked in coordinating colors. Imported.

100% wool, hand-hooked, loop pile. Color: Multi.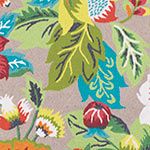 Cream of the Crop is hand-hooked in beautifully hued in shades of berry, red and orange. 100% wool, this floral rug features cottage blooms that pop off a driftwood background. Imported.

100% wool, hand-hooked, loop pile. Color: Multi.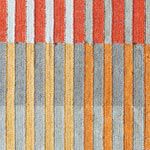 Plaiditudes! An interesting twist on classic plaid, this artistic hand-woven rug displays brilliantly-hued bands combined with various shades of grey to create a celebration of color, pattern, and modern style. Crafted of polyester yarn made from recycled plastic bottles, this must-have piece will make a statement-outdoors or in. Made in India.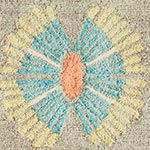 Fan Favorite. The lovely geometric pattern of this fetching rug blends bright and neutral color schemes, with orange, soft yellow, and aqua over a driftwood ground. Place it in a high traffic area to let its versatility and beauty shine bright. Hand-hooked of durable eco friendly jute in a lovely loop-pile technique. Made in India.

$115.00 - $2,295.00
$57.50 - $1,147.50
A symphony of color and design. We named this rug fortissimo (translation: "to be played very loudly") then turned up the volume by using a strong geometric pattern and plenty of bold contrast from brilliant turquoise to dark navy blue. Finished with a musical note border to complete the wonderful arrangement for your home. Made of 100% jute fiber in a lovely, loop pile construction. The surface of this rug is "tip sheared" to create variation in the color from light to darker shades. Made in India.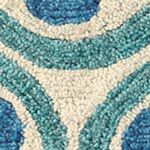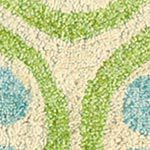 Dense hand-looped construction denotes our 100% jute Painted Medallion rug. Ideal for any climate, this area rug was inspired by a Moroccan tile and conveys the look of elegant hand-painted watercolor brush strokes to any floor. Made in India.