refine by

1' x 1' Sample

(28)

2' x 3'

(24)

2'6" x 6'

(4)

2'6" x 8'

(35)

3' x 5'

(18)

3'6" x 5'6"

(8)

4' x 6'

(22)

4'6" x 6'6"

(7)

5' Round

(4)

5' x 8'

(30)

6' x 9'

(7)

7' Round

(7)

8' x 10'

(30)

8' x 11'

(6)

9' Round

(6)

9' x 13'

(22)

10' x 14'

(5)

$199.99 and Under

(39)

$200.00-$499.99

(28)

$500.00-$999.99

(36)

$1,000.00-$2,499.99

(28)

$2,500 and above

(18)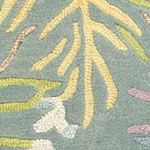 Bring the vision of a tropical resort indoors with this wonderful objet d'art. Featuring intricate details of marine flora against a sea-colored ground, our fun interpretation of a coastal theme is highlighted with twisted, chunky yarns. Contrasting organic patterns are stitched-in to create tons of added texture to this under-the-sea paradise. Made in India.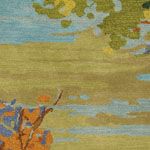 What would a painting look like, interpreted in the three-dimensional canvas of a rug? We asked artist Jennifer Hansen to create this oil painting for us, and then we translated it into tufted wool. The gradations of color in the sky and trees form a beautiful, almost abstract backdrop of soothing color for a room. Made in India.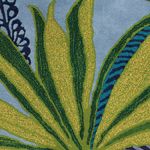 The lush, tropical flowers and foliage of Floridian islands inspired this dramatic, overscale floral, colored in gorgeous, happy hues. The mix of hooked and tufted wool, in high-twist yarns and mottled colors, gives the rug great texture and dimension. Made in India.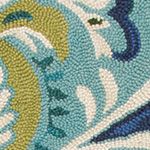 The thick, soft, loop-pile construction of Adele bring the colorful beauty of the outside into your home. Yarns are tie-dyed, lending a hand-painted impression to this wonderful work of art. Imported

Om! If a rug could embody the calm vibe of yoga, this would be it. City or country, living room or bedroom, the colorful medallion details are just right-as they float peacefully across an aqua ground. Namaste! Imported.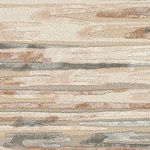 Inspired by its tactile layers and silvery colors, we've created a rug that truly captures the majesty of the birch tree. In a palette of champagne, driftwood and platinum, the striated pattern and high-to-low texture imparts a wonderfully organic look. Viscose yarn adds a pearlescent shimmer to this woodland wonder. Made in India.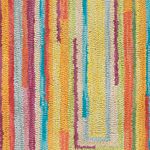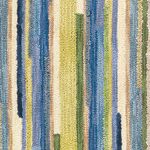 Wide strips of merino wool are tufted and hooked in a faithful reproduction of an antique hooked rug. Thick textures and bright colors make this rug plush and cheerful. Made in India.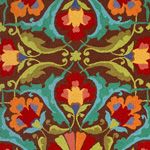 This beautifully colored round rug evokes the delicacy and elegance of Chinese ginger jars and hand-painted porcelain bowls. Its unusual palette and distinctive motifs make this hooked rug a work of art. Imported.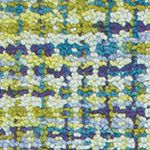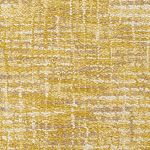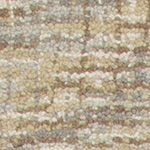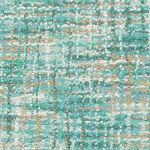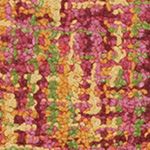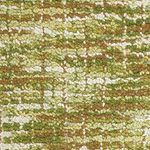 $325.00 - $2,695.00
$97.50 - $2,695.00
Reminiscent of the iconic tweed jacket made famous by Coco Chanel in the 1950s, we hooked six beautiful colors together to achieve a tweedy, textural and altogether stunning effect. We find this loop-pile rug equally pleasing with our bedding as we do with our patterned rugs. Et vous? Made in India.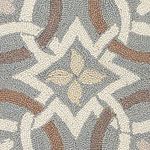 A modern masterpiece inspired by marble tile-work found in a Far Eastern temple. Using a subtle-yet-striking palette of pewter, ivory, driftwood and slate these Zen-like tones are an invitation to relax, breathe, and enjoy! Om. Hand-hooked. 100% wool. Imported.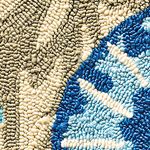 With hints of ocean breezes and salt air, these blues mixed with aqua and driftwood mingle together to create this soothing seaside view. Imported.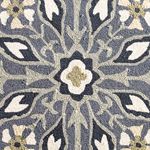 Meet Pierre, a sophisticated-yet-never-stuffy character who shines bright thanks to his striking pattern that's as modern as it is classic. Oh and his demure color palette of pewter, charcoal, driftwood and cream had us at hello, or shall we say bonjour. Imported.