refine by

1' x 1' Sample

(12)

2' x 3'

(9)

2'6" x 6'

(1)

2'6" x 8'

(15)

3' x 5'

(12)

3'6" x 5'6"

(2)

4' x 6'

(12)

4'6" x 6'6"

(1)

5' x 8'

(15)

8' x 10'

(15)

9' x 13'

(12)

$199.99 and Under

(16)

$200.00-$499.99

(15)

$500.00-$999.99

(14)

$1,000.00-$2,499.99

(12)

$2,500 and above

(4)

$395.00 - $2,995.00
$276.50 - $2,096.50
Counters, tiles and now...your favorite rug! We created this, marvelous marbled rug as an homage to the centuries-old Venetian art of marbleizing paper (achieved via swirling paints floating in oil and water). The unique, swirling, twirling pattern blends marvelous mottled yarns in shades of blue and teal highlighted with lavender accents and a lovely, neutral gray background. Made in India.

$89.00 - $1,995.00
$62.30 - $1,396.50
Round up! Overlapping rings drawn from the whimsy of the classic hula-hoop appear with playful drama on our pure wool rug. The dense pile is looped offering tons of texture as well as inimitable softness underfoot. Imported.



$545.00 - $4,295.00
$381.50 - $3,006.50
A wonderful modern geometric featuring glorious Company C color, this hand-tufted loop pile rug is the perfect complement to any style. Crafted of 100% handspun bamboo viscose for shine and elegance, this versatile rug will immediately add luxurious softness and a well-dressed feel to a special living room or bed room. Made in India.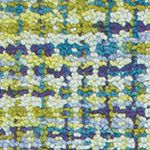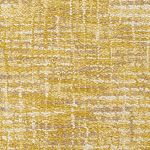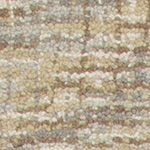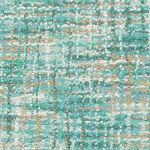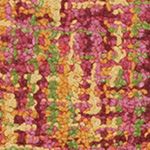 $325.00 - $2,695.00
$227.50 - $2,695.00
Our iconic hand-tufted Tweedy rug is 100% wool, and incorporates six hues in each design to bring sophisticated texture and dimension to any room. Made in India.

$115.00 - $2,295.00
$80.50 - $1,606.50
A symphony of color and design. We named this rug fortissimo (translation: "to be played very loudly") then turned up the volume by using a strong geometric pattern and plenty of bold contrast from brilliant turquoise to dark navy blue. Finished with a musical note border to complete the wonderful arrangement for your home. Made of 100% jute fiber in a lovely, loop pile construction. The surface of this rug is "tip sheared" to create variation in the color from light to darker shades. Made in India.

$89.00 - $1,995.00
$62.30 - $1,396.50
Hand hooked of pure 100% wool, bold medallions cover our Lisette rug. Accented with yellows, greens, even a hint of purple, the over-scaled pattern of this area rug pops against a contrast border and enlivens any room instantly. Imported.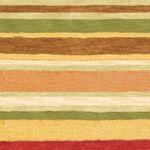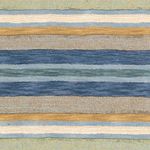 $545.00 - $2,995.00
$381.50 - $2,995.00
Our Sheffield Stripe hand-tufted area rug features alternating stripes of bold hues and subdued neutrals. Made in India.

$325.00 - $2,695.00
$227.50 - $1,886.50
Hand tufted, our Paint the Town area rug features an abstract swirling pattern accented with extra-chunky looped yarns for texture. This luxurious hand-made rug is a post-modern work of art for your floor. Made in India.

$56.00 - $355.00
$39.20 - $248.50
The eclectic, otherworldly sundew flower looks much like the color-bursts on this rug, with their dewdrop-like halos. Blossoms of coral, yellow, blue and green pop on the deep crimson background. Imported.

$89.00 - $1,995.00
$62.30 - $1,396.50
Hand hooked of 100% wool, our Passionflower rug bursts with large-scale blooms and makes a statement. This area rugs palette of blues paired with neutral shades of driftwood, ivory and gray makes the design visually pop, and creates the perfect accent to the latest interior trends. Imported.

$89.00 - $1,395.00
$62.30 - $976.50
We take the intricate swirls and teardrop shapes of classic paisley and reinterpret them with a looser, over scaled design. Hand hooked with tie-dyed yarns in glorious shades of green and accented with complimentary shades of blue, driftwood and soft gray for a greater sense of movement and depth. 100% wool. Imported.

$395.00 - $2,995.00
$276.50 - $2,096.50
Hand tufted of pure wool, our Serendipity rug features over scaled blossoms and paisleys brought to life by high-twist wool yarns. The free-flowing pattern of this hand-made area rug is accentuated by shades of lemon, coral and watermelon on an aqua ground. Made in India.