refine by

1' x 1' Sample

(51)

2' x 3'

(6)

2'6" x 8'

(51)

3' x 5'

(35)

4' x 6'

(27)

4'6" x 6'6"

(6)

5' x 8'

(47)

6' x 9'

(6)

7' Round

(2)

8' x 10'

(47)

8' x 11'

(5)

9' Round

(2)

9' x 13'

(47)

10' x 14'

(4)

$199.99 and Under

(51)

$200.00-$499.99

(32)

$500.00-$999.99

(51)

$1,000.00-$2,499.99

(51)

$2,500 and above

(42)

Our hand-tufted Chelsea rug is a botanical beauty, designed using artfully placed flowers. Natural undyed high-twist wool creates a tweedy background and adds textural interest to this area rug. Made in India.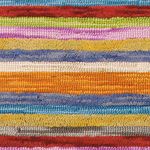 Hand tufted of 100% wool, our Jubilee rug is a kaleidoscope of color and texture. This area rug's colorful mix of horizontal stripes and subtly circular patterns is accented by strips of tufted wool felt for texture to enliven any room. Made in India.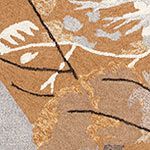 Hand tufted of variegated and mottled wool, yarns our Hickory area rug is a wonderful neutral that celebrates the splendor of nature. The design is highlighted by on-trend toffee's, greys, and black. Imported.

100% Wool, hand-tufted, loop pile. Color: Pewter.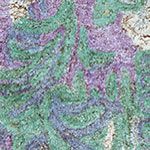 Our Marquesa rug, hand-tufted of wool and bamboo viscose, shimmers with blue, green and lavender hues. Hand made in the damask tradition with a contemporary feel, this rug is the perfect compliment to any decor. Imported.

Hand-spun wool & bamboo viscose, hand-tufted. Color: Blue.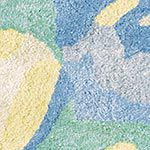 We picked the enchanting Himalayan Blue Poppy(aka a serious botanical head turner) to create this rare garden treasure for the floor. Crafted of handspun bamboo viscose yarns in a bounty of soft colors, then hand tufted to achieve the artfully subtle tones of a watercolor painting. A true beauty with a soft, shimmering and luxurious hand. Made in India.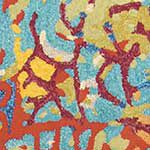 Our Melange hand-tufted area rug features an abstract over-scaled pattern and an explosion of colors. This area rug is a modern mix accented by the subtle texture of cut and loop pile construction, and a perfect addition to any living room or bedroom. Made in India.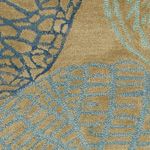 Pure wool, hand tufted featuring cut and loop pile, create the texture of our Monterey rug with gingko and eucalyptus leaves the design inspiration. This area rug's palette of blues, aquas and greens on a sand ground compliment any environment. Made in India.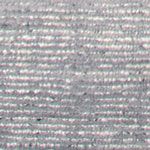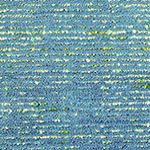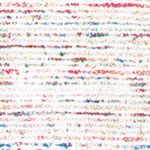 Hand loomed of pure wool and sari silk, our Sari Stripe rug is designed in striking alternating pinstripes. The ribbed effect of this variegated area rug adds texture, and because the hand-spun silk yarns vary in thickness, no two are alike. Made in India.


Our Dandelion pure wool rug features hand-tufted construction, with accents of hand-hooked wool for texture creating a landscape of color, and a soft modern look. Made in India.
Densely hand-tufted pure wool is the canvas of our Crackle rug, enlivened by a tone on tone pattern mimicking the painting technique. This area rug is available in eight vivid hues, and sure to complement any decor. Made in India.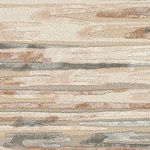 Hand tufted of pure wool and viscose, our Birch rug has an element of shimmer that captures the silvery layers of its namesake tree. Birch is a sophisticated neutral area rug with an organic striated look brought to life through high-low hand tufting. Made in India.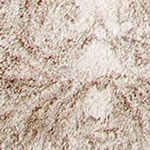 In a naturally soothing palette of warm and cool neutrals, this hand-tufted wool rug captures the ornate pattern of damask in a completely refreshing way. The classic design is highlighted with handspun, tie-dyed and space-dyed Tiranga yarns that naturally feature an array of neutral shades for the time-softened look of an heirloom. We added viscose yarns to impart a hint of pearlescent shimmer to this modern masterpiece for the home. Made in India.