refine by

1' x 1' Sample

(45)

2'6" x 8'

(46)

3' x 5'

(23)

4' x 6'

(40)

4'6" x 6'6"

(10)

5' x 8'

(41)

6' x 9'

(8)

7' Round

(3)

8' x 10'

(40)

8' x 11'

(6)

9' Round

(3)

9' x 13'

(40)

10' x 14'

(6)

$199.99 and Under

(45)

$200.00-$499.99

(20)

$500.00-$999.99

(46)

$1,000.00-$2,499.99

(46)

$2,500 and above

(43)

Like flowers floating in a beautiful pool, the lush Serendipity rug mixes free-flowing blossoms and paisley forms in lemon, coral and watermelon on an aqua ground. The large-scale motifs in high-twist yarns create a visual treat for any room in the house. Made in India.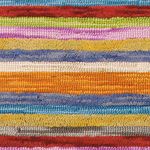 This rug is a kaleidoscope of color and texture, with vibrant horizontal stripes offset in subtly circular patterns. Some stripes are made with tufted wool felt using a technique called "chindi" for an overall effect that is richly textured and riotously colorful. 100% wool, hooked and tufted. Made in India.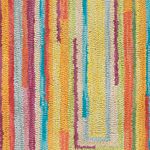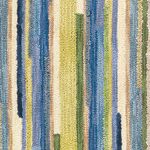 Wide strips of merino wool are tufted and hooked in a faithful reproduction of an antique hooked rug. Thick textures and bright colors make this rug plush and cheerful. Made in India.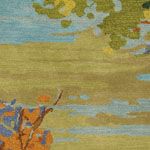 What would a painting look like, interpreted in the three-dimensional canvas of a rug? We asked artist Jennifer Hansen to create this oil painting for us, and then we translated it into tufted wool. The gradations of color in the sky and trees form a beautiful, almost abstract backdrop of soothing color for a room. Made in India.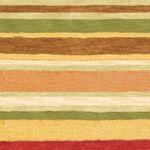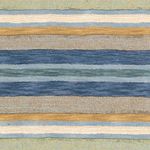 Simple yet appealing. Alternating stripes of hand loomed color. Made in India.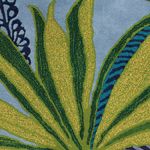 The lush, tropical flowers and foliage of Floridian islands inspired this dramatic, overscale floral, colored in gorgeous, happy hues. The mix of hooked and tufted wool, in high-twist yarns and mottled colors, gives the rug great texture and dimension. Made in India.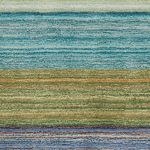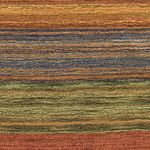 Stripes of striated color meld across this rug like paint-laden brushstrokes. With its rich melange of muted colors, this versatile rug can work in a wide range of settings. Made in India.


A soft, modern look with incredible texture. Hooked yarns accentuate this tufted rug to create a landscape of color you can actually feel. Made in India.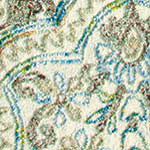 We don't throw around the word "amazing" lightly, but this artisan piece (a.k.a. our style statement of the season) has earned it. Multicolored yarns containing several hues are intricately looped creating a wonderful loose pile reminiscent of a soft, beloved hand-knit wool sweater. The hand-tufted, looped background is rendered in a soft ivory to highlight the colorful high-to-low effect of this glorious rug. Whether paired with patterns or layered with solids-you won't be able to take your eyes (or the rest of you) off our modern masterpiece. Go on, sink right in! Made in India.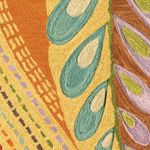 We turned to the Bloomsbury artists of the 1930's who believed in art for art's sake to create this beautifully bold statement piece. Tufted with three different yarns and three different techniques, this multi textural, pure wool rug displays its artsy personality through the abundant and oh so eclectic texture and pattern. The added touch of embroidery in the leaves creates a stunning visual effect. A true masterpiece that begs the question is it art or is it decor? 100% wool, hooked and tufted. Made in India.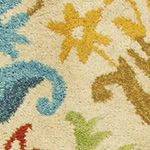 We love the classics, but we always strive to give them that Company C updated twist-in palette, texture and scale. Hayden is no exception: Instead of damask's traditional tone-on-tone motifs, we've colored this rug in all our signature shades-Bittersweet, Dijon, Lake, Moss and Berry, so it coordinates beautifully with the many fabrics in our line. Made in India.

Long considered symbols of beauty and virtue, lotus flowers bloom big on this hand-tufted rug in a muted palette of pewter and driftwood. Crafted of 100% handspun bamboo viscose for shine and elegance, this spectacular rug will immediately add luxurious softness and a well-dressed feel to a special living room or bed room. Made in India.