refine by

1' x 1' Sample

(23)

2' x 3'

(33)

2'6" x 6'

(6)

2'6" x 8'

(32)

3' x 5'

(23)

3'6" x 5'6"

(10)

4' x 6'

(19)

4'6" x 6'6"

(4)

5' Round

(4)

5' x 8'

(29)

6' x 9'

(4)

7' Round

(6)

8' x 10'

(29)

8' x 11'

(4)

9' Round

(5)

9' x 13'

(18)

10' x 14'

(3)

$199.99 and Under

(33)

$200.00-$499.99

(33)

$500.00-$999.99

(33)

$1,000.00-$2,499.99

(23)

$2,500 and above

(3)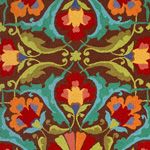 This beautifully colored round rug evokes the delicacy and elegance of Chinese ginger jars and hand-painted porcelain bowls. Its unusual palette and distinctive motifs make this hooked rug a work of art. Imported.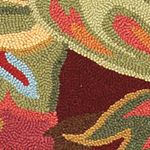 Reminiscent of elegant tapestries hanging in the Louvre. Sensuous colors bloom on a lavish background. Imported.

Om! If a rug could embody the calm vibe of yoga, this would be it. City or country, living room or bedroom, the colorful medallion details are just right-as they float peacefully across an aqua ground. Namaste! Imported.

In a word, gorgeous! We designed this hooked rug with large-scale bursting blooms to be our glorious garden statement of the season. The vibrant, saturated blues pop against more neutral shades of driftwood and ivory atop a lovely gray background. Imported.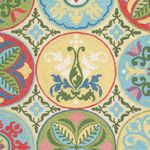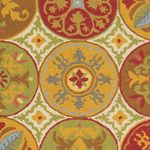 Pull up a chair and see what's cooking. Our popular Stepping Stones rug comes in very pretty pastels- coral, sun, lake and spring green, but is also updated with a dash of fall flavor. Nutmeg, cinnamon, and ginger tones mingle to create a spicy, delicious mix. Imported.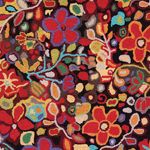 Black provides a dramatic backdrop for the fanciful presentation of dazzling flowers, vines, and pebbles. Inspired by an antique hooked rug, this garden jumble is timeless, yet up-to-date. Imported.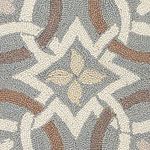 A modern masterpiece inspired by marble tile-work found in a Far Eastern temple. Using a subtle-yet-striking palette of pewter, ivory, driftwood and slate these Zen-like tones are an invitation to relax, breathe, and enjoy! Om. Hand-hooked. 100% wool. Imported.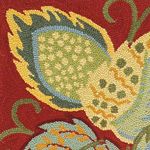 Sometimes you just need to put down your rake and marvel at Mother Nature's splendor. Create a cozy setting for any room with fanciful fall leaves scattered across a rich, chili-colored background. Imported.

The contemporary art technique of dripping paint directly from can to canvas is borrowed here to fashion our bespoke work of art for the floor. Hand hooked using tie-dyed yarns which lend even more creative splash to the spice-hued piece. Wow! 100% wool. Imported.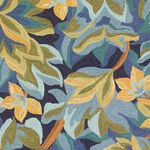 Lush vegetation and bountiful flowers create a secret garden for the senses. This rug has the refined look of needlepoint. Imported.

Bold medallions in varied hues of blue elevate Lisette from floor covering to conversation piece just like that. Accented with yellows, greens, even a hint of purple, the over-scaled pattern pops against a contrast border. A work of art that transitions beautifully from one season to the next. Imported.

We take the intricate swirls and teardrop shapes of classic paisley and reinterpret them with a looser, over scaled design. Hand hooked with tie-dyed yarns in glorious shades of green and accented with complimentary shades of blue, driftwood and soft gray for a greater sense of movement and depth. 100% wool. Imported.