refine by

1' x 1' Sample

(24)

2' x 3'

(35)

2'6" x 6'

(3)

2'6" x 8'

(34)

3' x 5'

(24)

3'6" x 5'6"

(10)

4' x 6'

(20)

4'6" x 6'6"

(4)

5' Round

(2)

5' x 8'

(30)

6' x 9'

(4)

7' Round

(4)

8' x 10'

(30)

8' x 11'

(4)

9' Round

(2)

9' x 13'

(20)

10' x 14'

(3)

$199.99 and Under

(35)

$200.00-$499.99

(33)

$500.00-$999.99

(34)

$1,000.00-$2,499.99

(21)

$2,500 and above

(3)

$89.00 - $1,395.00
$29.00 - $372.00
Hand hooked of 100% wool, our Passionflower rug bursts with large-scale blooms and makes a statement. This area rugs palette of blues paired with neutral shades of driftwood, ivory and gray makes the design visually pop, and creates the perfect accent to the latest interior trends. Imported.
Ooh la la Sheridan! One part preppy co-ed, one part Parisian perfection, our hand-hooked wool rug evokes the pretty, patterned tabletop linens found (perhaps by a preppy girl named Sheridan) in French bistros. No matter which color you choose, the fresh versatile design is welcoming in a living room, uplifting in a bedroom and playful in a kid's room. You decide. Imported.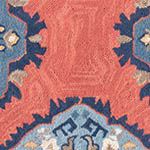 A vibrant palette of red, white, and blue lends a modern vibe to our Old Glory rug while evoking the beauty of traditional rug motifs in a bold, new way. Expertly hand hooked of tie-dyed wool yarns, Old Glory is infused with the vintage appeal of a treasured heirloom, a classic with a contemporary twist for any space you place it. Imported.

Perfectly imperfect, our Basket Case rug is inspired by a vintage piece where each colorful stripe was crafted from an assortment of scrap fabric creating a woven border of random symmetry. Expertly hooked by hand of 100% wool, tie-dyed yarns in a basket weave pattern surrounding a botanical pattern pulled straight from an artist's sketchbook. Imported.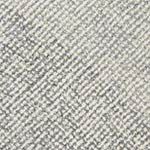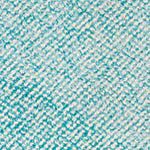 Hand hooked of durable (and extra-chunky) polypropylene yarns, our Infinity rug highlights a spectacular gradation of color from light to dark for a stunning effect on the eye-not to mention the feet. At home outdoors, or in all your indoor high-traffic areas. Imported.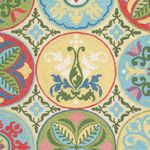 Our hand-hooked Stepping Stones 100% wool rug features an all-over geometric pattern. This ever-popular area rug comes in a pastel-soft palette, and a spicy warm alternative to accentuate any interior. Imported.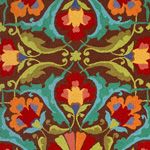 Hand hooked of pure wool, our Porcelain rug evokes the delicacy and elegance of Chinese ginger jars and hand-painted porcelain bowls. It's unusual palette and distinctive motifs make this area rug a work of art. Imported.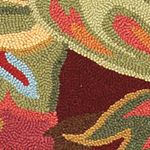 Hand hooked of pure wool, our Tapestry rug features sensuous colors and a lavish floral pattern. Imported.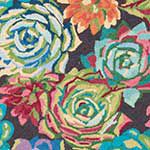 Hand hooked of 100% wool, our Succulents colorful rug features two dozen vividly verdant shades accented against an earthy brown ground. On trend in color and inspiration, this hand-made area rug is a perfect addition to either contemporary or traditional decor. Imported.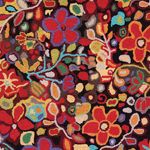 Inspired by an antique, Wendy's Garden is our hand-hooked 100% wool rug accented by dazzling flowers and vines. The dramatic black background of this area rug pops the colorful floral design for a timeless look that makes any room feel instantly updated. Imported.

Our High Jinks rug features colorful medallion patterns and is hand-made of pure wool. Border accent stripes are hand hooked in coordinating colors. Imported.

100% wool, hand-hooked, loop pile. Color: Multi.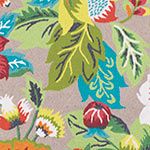 Cream of the Crop is hand-hooked in beautifully hued in shades of berry, red and orange. 100% wool, this floral rug features cottage blooms that pop off a driftwood background. Imported.

100% wool, hand-hooked, loop pile. Color: Multi.