refine by

1' x 1' Sample

(23)

2' x 3'

(33)

2'6" x 6'

(6)

2'6" x 8'

(32)

3' x 5'

(23)

3'6" x 5'6"

(10)

4' x 6'

(19)

4'6" x 6'6"

(4)

5' Round

(4)

5' x 8'

(29)

6' x 9'

(4)

7' Round

(6)

8' x 10'

(29)

8' x 11'

(4)

9' Round

(5)

9' x 13'

(18)

10' x 14'

(3)

$199.99 and Under

(33)

$200.00-$499.99

(33)

$500.00-$999.99

(33)

$1,000.00-$2,499.99

(23)

$2,500 and above

(3)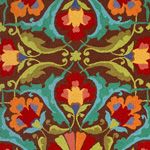 Hand hooked of pure wool, our Porcelain rug evokes the delicacy and elegance of Chinese ginger jars and hand-painted porcelain bowls. It's unusual palette and distinctive motifs make this area rug a work of art.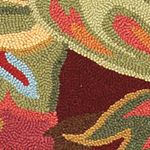 Hand hooked of pure wool, our Tapestry rug features sensuous colors and a lavish floral pattern.

Our Namaste rug is hand hooked of pure wool, and is accented by a scrolling medallion motif. The peaceful aqua ground of this wool area rug highlights the worldly design, and cheerfully greets any décor. Namaste!

Hand hooked of 100% wool, our Passionflower rug bursts with large-scale blooms and makes a statement. This area rugs palette of blues paired with neutral shades of driftwood, ivory and gray makes the design visually pop, and creates the perfect accent to the latest interior trends.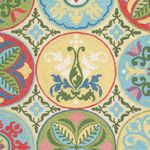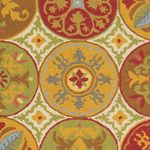 Our hand-hooked Stepping Stones 100% wool rug features an all-over geometric pattern. This ever-popular area rug comes in a pastel-soft palette, and a spicy warm alternative to accentuate any interior.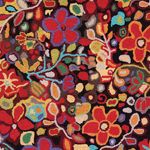 Inspired by an antique, Wendy's Garden is our hand-hooked rug accented by dazzling flowers and vines. The dramatic black background of this area rug pops the colorful floral design for a timeless look that makes any room feel instantly updated.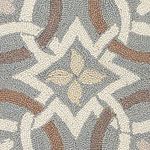 Hand hooked of 100% wool, our Sandstone rug features a subtle-yet-striking palette of pewter, ivory, driftwood and slate. This area rug's design was inspired by marble tile-work found in a Far Eastern temple and is a sophisticated accent to any décor.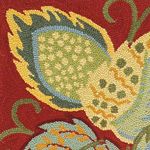 Sometimes you just need to put down your rake and marvel at Mother Nature's splendor. Create a cozy setting for any room with fanciful fall leaves scattered across a rich, chili-colored background. Imported.

The contemporary art technique of dripping paint directly from can to canvas is borrowed here to fashion our bespoke work of art for the floor. Hand hooked using tie-dyed yarns which lend even more creative splash to the spice-hued piece. Wow! 100% wool. Imported.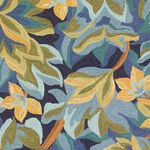 Our Avalon rug is hand-hooked of 100% wool, and has the refined look of fine needlepoint. Lushly accented with leaves and flowers set against a ground of indigo, this area rug creates a secret garden in any room.

Hand hooked of pure 100% wool, bold medallions cover our Lisette rug. Accented with yellows, greens, even a hint of purple, the over-scaled pattern of this area rug pops against a contrast border and enlivens any room instantly.



Ooh la la Sheridan! One part preppy co-ed, one part Parisian perfection, our hand-hooked wool rug evokes the pretty, patterned tabletop linens found (perhaps by a preppy girl named Sheridan) in French bistros. No matter which color you choose, the fresh versatile design is welcoming in a living room, uplifting in a bedroom and playful in a kid's room. You decide. Imported.