refine by

1' x 1' Sample

(18)

2' x 3'

(9)

2'6" x 8'

(19)

3' x 5'

(11)

3'6" x 5'6"

(1)

4' x 6'

(7)

4'6" x 6'6"

(5)

5' Round

(1)

5' x 8'

(14)

6' x 9'

(5)

7' Round

(1)

8' x 10'

(14)

8' x 11'

(5)

9' Round

(1)

9' x 13'

(13)

10' x 14'

(3)

$199.99 and Under

(19)

$200.00-$499.99

(12)

$500.00-$999.99

(19)

$1,000.00-$2,499.99

(17)

$2,500 and above

(11)

Our hand-tufted Chelsea rug is a botanical beauty, designed using artfully placed flowers. Natural undyed high-twist wool creates a tweedy background and adds textural interest to this area rug. Made in India.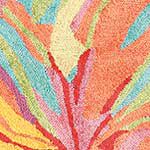 Our Petaluma jute rug is hand tufted, and features bold painterly blooms set against a ground of teal. This area rug features a dense loop-pile construction which is tip sheared for extra texture, creating a vivid and lush floral. Made in India.

Hand tufted of jute, our Cabbage Roses rug features ornamental bouquets bursting with color on an indigo ground. This area rug features a dense loop-pile construction which is tip sheared for extra texture, creating a dramatic botanical beauty. Made in India.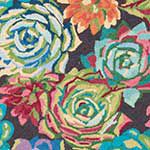 Hand hooked of 100% wool, our Succulents colorful rug features two dozen vividly verdant shades accented against an earthy brown ground. On trend in color and inspiration, this hand-made area rug is a perfect addition to either contemporary or traditional decor. Imported.

Hand-tufted of bamboo viscose, our Lotus rug features oversized blooms, a neutral palette, and brings luxurious shine to your special spaces. Soft underfoot, this area rug delivers a well-dressed look perfect for a bed room or living room. Made in India.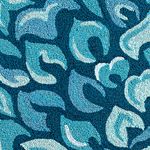 The brilliance of leaves and flowers bursting to life is sure to pack a playful punch in any setting. Rendered in an unexpected palette of persimmon and gold against a field of taupe. Imported.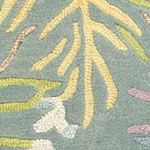 Artisanally hand tufted, our To Bay Go rug comes to textural life via chunky high-twist wool yarns and intricate embroidery. Marine flora set against a sea-colored ground on this area rug brings an under-the-sea paradise into your home, and a costal tropical feel to any room. Made in India.

Our Peyton rug is hand tufted of pure wool, and is highlighted by a peppy color palette. This hand-made rug's ornamental pattern enlivens any space, and is specially washed for additional eye-catching appeal. Made in India.

$89.00 - $680.00
$29.00 - $194.00
Hand hooked of 100% wool, our Passionflower rug bursts with large-scale blooms and makes a statement. This area rugs palette of blues paired with neutral shades of driftwood, ivory and gray makes the design visually pop, and creates the perfect accent to the latest interior trends. Imported.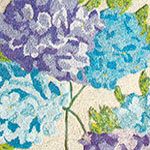 Hand tufted of wool, viscose, and bamboo viscose, our Hydrangea rug blooms bright in shades of blue and lavender with gorgeous green foliage. This hand-made rug is crafted of natural un-dyed wool, and hand tufted in a dense loop pile. Made in India.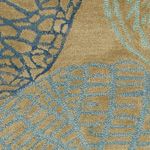 Pure wool, hand tufted featuring cut and loop pile, create the texture of our Monterey rug with gingko and eucalyptus leaves the design inspiration. This area rug's palette of blues, aquas and greens on a sand ground compliment any environment. Made in India.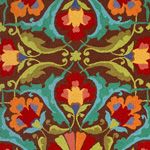 Hand hooked of pure wool, our Porcelain rug evokes the delicacy and elegance of Chinese ginger jars and hand-painted porcelain bowls. It's unusual palette and distinctive motifs make this area rug a work of art. Imported.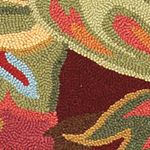 Hand hooked of pure wool, our Tapestry rug features sensuous colors and a lavish floral pattern. Imported.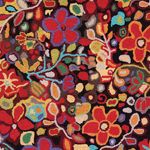 Inspired by an antique, Wendy's Garden is our hand-hooked 100% wool rug accented by dazzling flowers and vines. The dramatic black background of this area rug pops the colorful floral design for a timeless look that makes any room feel instantly updated. Imported.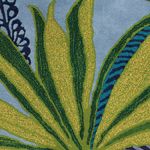 Hand-tufted using high-twist yarns and lush colors, Captiva is our tropical beauty. This hand-made area rug features an over scaled floral design and bold colors and brings an island feel to any room. Made in India.


Our Dandelion pure wool rug features hand-tufted construction, with accents of hand-hooked wool for texture creating a landscape of color, and a soft modern look. Made in India.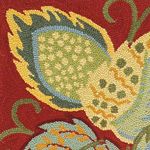 Sometimes you just need to put down your rake and marvel at Mother Nature's splendor. Create a cozy setting for any room with fanciful fall leaves scattered across a rich, chili-colored background. Imported.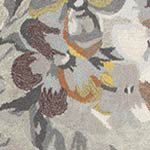 A striking palette and gargantuan blooms evoke a beloved summer rose garden illuminated by moonlight. Hand tufted of soft, mottled yarns for a subtle shift of texture, and a hint of bamboo viscose for shine. Rendered in gloriously neutral shades of gray with hints of soft yellow, camel, and toffee. Exquisite! Made in India.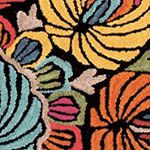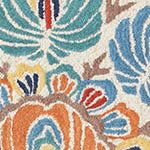 A glorious rug that draws on the artistry of traditional Hungarian embroidery, Matyo is enlivened by bold floral motifs. Hand tufted with high-twist yarns and accented with saturated colors, Matyo's style changes with your choice of two backgrounds: cream for a coastal look, or black for a folkloric feel. Finished with a charming border of multi-hued floral buds. Made in India.