refine by

1' x 1' Sample

(74)

2' x 3'

(26)

2'6" x 8'

(70)

3' x 5'

(57)

4' x 6'

(45)

4'6" x 6'6"

(2)

5' Round

(1)

5' x 8'

(75)

6' x 9'

(2)

7' Round

(4)

8' x 10'

(75)

8' x 11'

(1)

9' Round

(3)

9' x 13'

(75)

10' x 14'

(1)

$199.99 and Under

(75)

$200.00-$499.99

(54)

$500.00-$999.99

(70)

$1,000.00-$2,499.99

(72)

$2,500 and above

(45)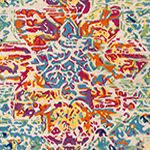 In brilliant jewel tones, this hand-tufted beauty features high-twist yarns, cut and looped for a rhapsody of sophisticated color-and the appeal of a vintage rug. Durable construction offers minimal shedding, the perfect choice for high-traffic areas. 100% wool. Made in India.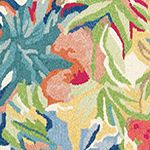 Beautiful. Blooming hibiscus enlivens any space while calling to mind the charm of vintage fabric. Vibrant-hued yarns are twisted, tufted and looped to create a garden variety of texture and visual appeal we can't get enough of-and neither will you. Pairs beautifully with greens, pinks, corals, blues, and more. 100% wool. Made in India.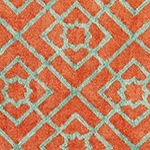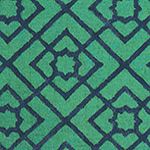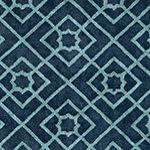 We call this our "goes anywhere and with everything" rug as its fresh, geometric pattern adapts to any surrounding from classic to modern (and everywhere in between). Hand tufted in three contemporary colors and featuring a hand-serged trim (in contrast shades) for extra pop underfoot. Rendered in jute, favored for its strength is just right for any traffic, any season. Made in India.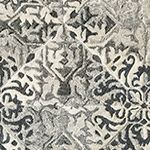 Our special tufted, cut and loop technique mimics the look of a beautifully hand-laid stone wall. Crafted of pure wool in a palette of lovely hues from undyed natural to deep charcoal grey. A hint of viscose adds extra color variation and softness to this eye-catching beauty. Made in India.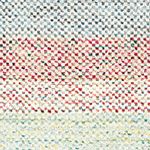 Channeling vintage samplers used to showcase color and needlepoint techniques, our striped rug is hand-loomed in a thick, loop pile to bring inviting charm home. Space dyed yarns enhance the unique color-within-color of each stripe-and bestow the versatile rug with even more visual interest. Made of wool, with a hint of nylon for strength and durability. Made in India.
A textured, damask design gives this beautiful hand-woven jacquard rug its refined looks that works as the perfect anchor in any space. Made of a thick blend of wool and viscose with a lovely striated ground of light grey heather with subtle flecks of black. Damask motif is a blend of ivory and pale silvery grey. Finished with a contrast Greek-key border. Made in India.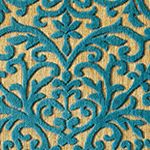 A classic jacquard woven by hand with a copper-hued base becomes the perfect backdrop for our delightfully dimensional damask pattern rendered in plush cut-pile-in an irresistible shade of blue. So striking, so contemporary and so eye catching-that perhaps we should have called it the conversation piece rug. 100% wool. Made in India.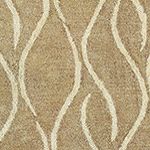 How do you take your cafe? We love cream and silvery greys. As for pattern: We prefer a flowing geometric accented with dots for a dash of whimsy and je ne sais quoi. Details: How about hand-tufted in a dense, loop pile and finished with a fleur de lis border. Made of 100% jute, which is stronger than wool, offers minimal shedding, and is cool underfoot-making it a great choice for warmer climates and high traffic areas. Made in India.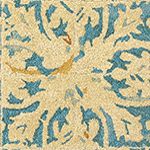 Inspired by decorative Italian ceramic work, our Tuscan Tile Rug transforms a room with its blend of exotic yet traditional appeal. Hand-tufted in cut and loop pile in a classic palette of copper, gold, and shades of blue. Mottled yarns impart an authentically-aged look while the navy border lends plenty of contrast. A great choice, for any-and all spaces including high traffic areas. Belissimo! Made in India.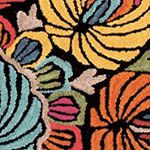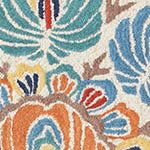 A glorious rug that draws on the artistry of traditional Hungarian embroidery, Matyo is enlivened by bold floral motifs. Hand tufted with high-twist yarns and accented with saturated colors, Matyo's style changes with your choice of two backgrounds: cream for a coastal look, or black for a folkloric feel. Finished with a charming border of multi-hued floral buds. Made in India.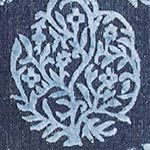 A nod to vintage fabric, our Giardino rug features a lustrous design crafted of wool with a cut-pile design in luxurious viscose. In a crisp blue palette, Giordino's medallion pattern is sophisticated on its own, or when placed with a complimentary foundation rug. Color: Indigo/Light blue. Content: Wool/viscose with a cotton warp. Made in India.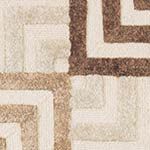 A modern masterpiece, our graphic Squared-Off rug showcases a beautiful background crafted of undyed wool in a loop-pile technique and mesmerizing square motifs rendered in viscose tufted pile for extra dimension and texture. Made in India.