refine by

1' x 1' Sample

(11)

2' x 3'

(5)

2'6" x 8'

(11)

3' x 5'

(5)

4' x 6'

(2)

4'6" x 6'6"

(10)

5' x 8'

(2)

6' x 9'

(9)

7' Round

(1)

8' x 10'

(2)

8' x 11'

(9)

9' Round

(1)

9' x 13'

(2)

10' x 14'

(7)

$199.99 and Under

(11)

$200.00-$499.99

(7)

$500.00-$999.99

(11)

$1,000.00-$2,499.99

(11)

$2,500 and above

(9)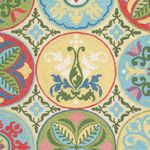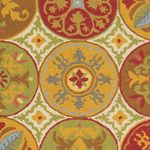 $98.00 - $3,110.00
$98.00 - $3,110.00
Our hand-hooked Stepping Stones 100% wool rug features an all-over geometric pattern. This ever-popular area rug comes in a pastel-soft palette, and a spicy warm alternative to accentuate any interior. Imported.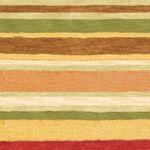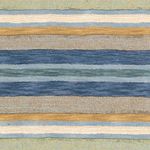 Our Sheffield Stripe hand-tufted area rug features alternating stripes of bold hues and subdued neutrals. Made in India.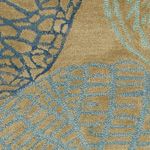 $545.00 - $4,195.00
$545.00 - $4,195.00
Pure wool, hand tufted featuring cut and loop pile, create the texture of our Monterey rug with gingko and eucalyptus leaves the design inspiration. This area rug's palette of blues, aquas and greens on a sand ground compliment any environment. Made in India.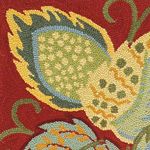 Sometimes you just need to put down your rake and marvel at Mother Nature's splendor. Create a cozy setting for any room with fanciful fall leaves scattered across a rich, chili-colored background. Imported.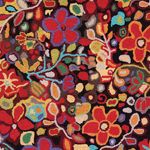 Inspired by an antique, Wendy's Garden is our hand-hooked 100% wool rug accented by dazzling flowers and vines. The dramatic black background of this area rug pops the colorful floral design for a timeless look that makes any room feel instantly updated. Imported.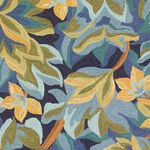 Our Avalon rug is hand-hooked of 100% wool, and has the refined look of fine needlepoint. Lushly accented with leaves and flowers set against a ground of indigo, this area rug creates a secret garden in any room. Imported.

Our River Bend rug is hand tufted of 100% wool, and features cut and loop pile construction for added texture. This area rug has a winding feel, and was inspired by a Panamanian mural design from The Girard Collection, Museum of International Folk Art, lending a geometric worldly look to any room. Made in India.

$98.00 - $470.00
$49.00 - $235.00
Like an enchanting kaleidoscope or magnificent mosaic tile floor, the Tara rug marries a floral medallion pattern with vivid color and three-dimensional texture. The motifs are raised in a chunky hooked wool, while the cream background is hooked in a lower, tighter loop. In shades of orange, red and leaf green with pops of turquoise, this is a feast for the eyes. Imported.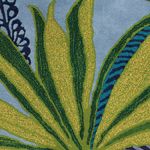 Hand-tufted using high-twist yarns and lush colors, Captiva is our tropical beauty. This hand-made area rug features an over scaled floral design and bold colors and brings an island feel to any room. Made in India.

$1,425.00 - $2,415.00
$712.50 - $1,207.50
Though they originated in India, the intricate swirls, teardrops and rich colors of paisley were adopted and adapted so long ago by the British that paisleys are now firmly rooted in English country style. We've taken that timeless motif and reinterpreted it in a boldly overscaled design that's looser, more artistic, and colored in appealing shades of Lapis blue, Moss green, spice red, and golden Dijon. This tufted wool rug incorporates slightly mottled yarns for a greater sense of movement and depth. Made in India.


Our Dandelion pure wool rug features hand-tufted construction, with accents of hand-hooked wool for texture creating a landscape of color, and a soft modern look. Made in India.