refine by

1' x 1' Sample

(60)

2' x 3'

(44)

2'6" x 6'

(5)

2'6" x 8'

(84)

3' x 5'

(54)

3'6" x 5'6"

(13)

4' x 6'

(60)

4'6" x 6'6"

(5)

5' Round

(4)

5' x 8'

(85)

6' x 9'

(3)

7' Round

(9)

8' x 10'

(84)

8' x 11'

(1)

9' Round

(8)

9' x 13'

(61)

10' x 14'

(2)

$199.99 and Under

(84)

$200.00-$499.99

(63)

$500.00-$999.99

(85)

$1,000.00-$2,499.99

(65)

$2,500 and above

(39)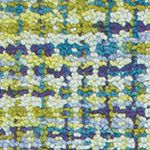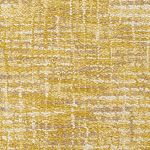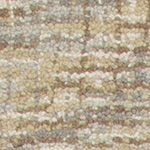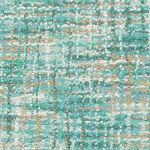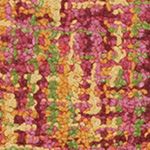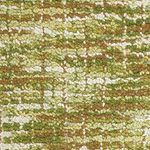 $325.00 - $2,695.00
$97.50 - $2,695.00
Reminiscent of the iconic tweed jacket made famous by Coco Chanel in the 1950s, we hooked six beautiful colors together to achieve a tweedy, textural and altogether stunning effect. We find this loop-pile rug equally pleasing with our bedding as we do with our patterned rugs. Et vous? Made in India.


$89.00 - $1,995.00
$89.00 - $1,995.00
Round up! Overlapping rings drawn from the whimsy of the classic hula-hoop appear with playful drama on our pure wool rug. The dense pile is looped offering tons of texture as well as inimitable softness underfoot. Imported.

$545.00 - $2,995.00
$327.00 - $1,797.00
A feast for the senses. An inviting geometric pattern takes center stage between a medallion border on each end. Crafted of pure wool and washed just after tufting to lend this glorious rug a lustrous patina and hand. Made in India.






Painterly lines in a sensational swirling pattern are drawn from a post-modern work of art designed to create eye-catching appeal in our signature colors. The dense, hand-tufted pile is looped in places using extra chunky yarns to add textural dimension to this fabulous objet d'art for the floor. Made in India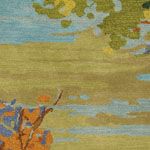 What would a painting look like, interpreted in the three-dimensional canvas of a rug? We asked artist Jennifer Hansen to create this oil painting for us, and then we translated it into tufted wool. The gradations of color in the sky and trees form a beautiful, almost abstract backdrop of soothing color for a room. Made in India.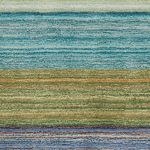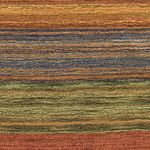 Stripes of striated color meld across this rug like paint-laden brushstrokes. With its rich melange of muted colors, this versatile rug can work in a wide range of settings. Made in India.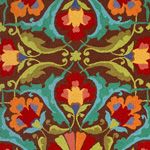 This beautifully colored round rug evokes the delicacy and elegance of Chinese ginger jars and hand-painted porcelain bowls. Its unusual palette and distinctive motifs make this hooked rug a work of art. Imported.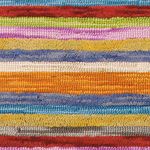 This rug is a kaleidoscope of color and texture, with vibrant horizontal stripes offset in subtly circular patterns. Some stripes are made with tufted wool felt using a technique called "chindi" for an overall effect that is richly textured and riotously colorful. 100% wool, hooked and tufted. Made in India.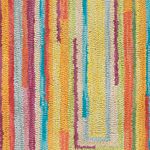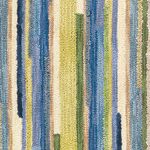 Wide strips of merino wool are tufted and hooked in a faithful reproduction of an antique hooked rug. Thick textures and bright colors make this rug plush and cheerful. Made in India.

Richly textured, Woodsia captures the shifting shades and shapes of falling leaves against a chunky, hooked wool ground, with strands of viscose adding luster. The tufted vines and branches stand in high relief against the neutral ground. 90% wool, 10% viscose; hand-tufted. Made in India.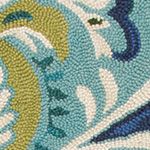 The thick, soft, loop-pile construction of Adele bring the colorful beauty of the outside into your home. Yarns are tie-dyed, lending a hand-painted impression to this wonderful work of art. Imported.

Classic, sexy leopard is reinvented in playful, preppy pinks and greens. The background color of aqua or green is ombre-shaded from dark to light, creating a subtle stripe of lighter color down the center. It's tufted with a high-twist wool yarn for texture and spots of viscose for a hint of shimmer. Made in India.