refine by

1' x 1' Sample

(49)

2' x 3'

(21)

2'6" x 8'

(50)

3' x 5'

(40)

4' x 6'

(49)

4'6" x 6'6"

(2)

5' Round

(1)

5' x 8'

(50)

6' x 9'

(2)

7' Round

(4)

8' x 10'

(50)

8' x 11'

(1)

9' Round

(3)

9' x 13'

(49)

10' x 14'

(1)

$199.99 and Under

(50)

$200.00-$499.99

(33)

$500.00-$999.99

(50)

$1,000.00-$2,499.99

(47)

$2,500 and above

(25)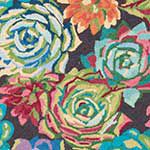 Hand hooked of 100% wool, our Succulents colorful rug features two dozen vividly verdant shades accented against an earthy brown ground. On trend in color and inspiration, this hand-made area rug is a perfect addition to either contemporary or traditional decor. Imported.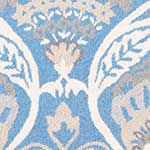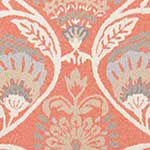 Our 100% wool hand-hooked Quinn rug is highlighted by an intricate scrolling design, and finished with contrasting damask borders in either coral or blue color palettes. This area rug is perfect for refreshing any room. Imported.

$115.00 - $2,295.00
$32.00 - $625.00
A symphony of color and design. We named this rug fortissimo (translation: "to be played very loudly") then turned up the volume by using a strong geometric pattern and plenty of bold contrast from brilliant turquoise to dark navy blue. Finished with a musical note border to complete the wonderful arrangement for your home. Made of 100% jute fiber in a lovely, loop pile construction. The surface of this rug is "tip sheared" to create variation in the color from light to darker shades. Made in India.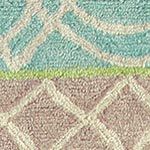 Not one, not two, but three contrasting patterns combine to equal an appealing geometric that's modern, traditional and absolutely stunning. Rendered in shades of aqua, spring green and driftwood on 100% eco-friendly jute using a lovely, loop-pile technique. The surface of this rug is "tip sheared" to create variation in the color from light to darker shades. Made in India.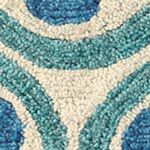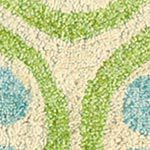 Dense hand-looped construction denotes our 100% jute Painted Medallion rug. Ideal for any climate, this area rug was inspired by a Moroccan tile and conveys the look of elegant hand-painted watercolor brush strokes to any floor. Made in India.

Hand-tufted of bamboo viscose, our Lotus rug features oversized blooms, a neutral palette, and brings luxurious shine to your special spaces. Soft underfoot, this area rug delivers a well-dressed look perfect for a bed room or living room. Made in India.

$89.00 - $1,395.00
$29.00 - $372.00
Hand hooked of 100% wool, our Passionflower rug bursts with large-scale blooms and makes a statement. This area rugs palette of blues paired with neutral shades of driftwood, ivory and gray makes the design visually pop, and creates the perfect accent to the latest interior trends. Imported.

Our Namaste rug is hand hooked of pure wool, and is accented by a scrolling medallion motif. The peaceful aqua ground of this wool area rug highlights the worldly design, and cheerfully greets any decor. Namaste! Imported.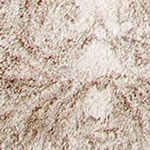 In a naturally soothing palette of warm and cool neutrals, this hand-tufted wool rug captures the ornate pattern of damask in a completely refreshing way. The classic design is highlighted with handspun, tie-dyed and space-dyed Tiranga yarns that naturally feature an array of neutral shades for the time-softened look of an heirloom. We added viscose yarns to impart a hint of pearlescent shimmer to this modern masterpiece for the home. Made in India.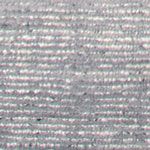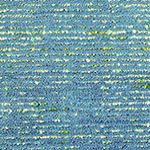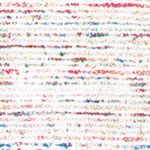 Hand loomed of pure wool and sari silk, our Sari Stripe rug is designed in striking alternating pinstripes. The ribbed effect of this variegated area rug adds texture, and because the hand-spun silk yarns vary in thickness, no two are alike. Made in India.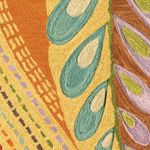 Our pure wool Art and Soul rug is hand-tufted, and a true statement piece. Multitextural, Art and Soul features hand-hooked ands embroidered elements for a stunning visual addition to any room while lending an artsy one-of-a-kind look. Made in India.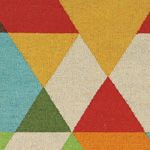 Genuine geometry makes modern art in this multicolored masterpiece for the floor. Hand woven of polypropylene derived from recycled plastic bottles, this indoor/outdoor rug will brighten up anything anywhere, especially neutrals like teak and canvas. Add to your deck, or heavily trafficked indoor area for an instant eye-catching makeover. Made in India.

$89.00 - $680.00
$30.00 - $188.00
We take the intricate swirls and teardrop shapes of classic paisley and reinterpret them with a looser, over scaled design. Hand hooked with tie-dyed yarns in glorious shades of green and accented with complimentary shades of blue, driftwood and soft gray for a greater sense of movement and depth. 100% wool. Imported.

The contemporary art technique of dripping paint directly from can to canvas is borrowed here to fashion our bespoke work of art for the floor. Hand hooked using tie-dyed yarns which lend even more creative splash to the spice-hued piece. Wow! 100% wool. Imported.

Our Peyton rug is hand tufted of pure wool, and is highlighted by a peppy color palette. This hand-made rug's ornamental pattern enlivens any space, and is specially washed for additional eye-catching appeal. Made in India.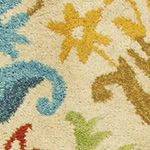 $545.00 - $995.00
$135.00 - $270.00
A true modern damask, our Hayden hand-tufted rug features a classic design in bold color, the over scaled pattern of this area rug perfect in any environment. Classic with a twist, Hayden features a signature Company C color infusion and coordinates with many palettes. Made in India.

$395.00 - $995.00
$116.00 - $299.00
Hand tufted of pure wool, our Serendipity rug features over scaled blossoms and paisleys brought to life by high-twist wool yarns. The free-flowing pattern of this hand-made area rug is accentuated by shades of lemon, coral and watermelon on an aqua ground. Made in India.

$89.00 - $1,995.00
$28.00 - $550.00
Hand hooked of pure 100% wool, bold medallions cover our Lisette rug. Accented with yellows, greens, even a hint of purple, the over-scaled pattern of this area rug pops against a contrast border and enlivens any room instantly. Imported.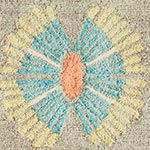 Fan Favorite. The lovely geometric pattern of this fetching rug blends bright and neutral color schemes, with orange, soft yellow, and aqua over a driftwood ground. Place it in a high traffic area to let its versatility and beauty shine bright. Hand-hooked of durable eco friendly jute in a lovely loop-pile technique. Made in India.

A modern interpretation of art history's most beloved flower explodes with color and texture thanks to five types of yarn and three distinct techniques including hand-tufting, hand hooking and embroidery. There's even a bit of bamboo yarn for a hint of shine. Quite the masterpiece to behold-and a wonderful way to bring light and color into the home. Wool and bamboo viscose with novelty yarns. Made in India.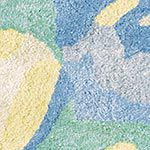 We picked the enchanting Himalayan Blue Poppy(aka a serious botanical head turner) to create this rare garden treasure for the floor. Crafted of handspun bamboo viscose yarns in a bounty of soft colors, then hand tufted to achieve the artfully subtle tones of a watercolor painting. A true beauty with a soft, shimmering and luxurious hand. Made in India.



$545.00 - $4,295.00
$130.00 - $1,150.00
A wonderful modern geometric featuring glorious Company C color, this hand-tufted loop pile rug is the perfect complement to any style. Crafted of 100% handspun bamboo viscose for shine and elegance, this versatile rug will immediately add luxurious softness and a well-dressed feel to a special living room or bed room. Made in India.

$395.00 - $1,995.00
$110.00 - $585.00
Counters, tiles and now...your favorite rug! We created this, marvelous marbled rug as an homage to the centuries-old Venetian art of marbleizing paper (achieved via swirling paints floating in oil and water). The unique, swirling, twirling pattern blends marvelous mottled yarns in shades of blue and teal highlighted with lavender accents and a lovely, neutral gray background. Made in India.

Our hand-tufted Echo rug is a modern geometric rendered in subtle pastels featuring high-to-low cut and looped construction for texture. Pure wool paired with bamboo viscose for added shine and luxurious softness lend a well-dressed look to this area rug, the perfect piece for your special spaces. Made in India.