refine by

1' x 1' Sample

(56)

2' x 3'

(42)

2'6" x 8'

(71)

3' x 5'

(71)

4' x 6'

(38)

4'6" x 6'6"

(4)

5' Round

(1)

5' x 8'

(67)

6' x 9'

(5)

7' Round

(2)

8' x 10'

(67)

8' x 11'

(4)

9' Round

(1)

9' x 13'

(53)

10' x 14'

(3)

$199.99 and Under

(71)

$200.00-$499.99

(64)

$500.00-$999.99

(71)

$1,000.00-$2,499.99

(58)

$2,500 and above

(28)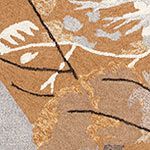 Hand tufted of variegated and mottled wool, yarns our Hickory area rug is a wonderful neutral that celebrates the splendor of nature. The design is highlighted by on-trend toffee's, greys, and black. Imported.

100% Wool, hand-tufted, loop pile. Color: Pewter.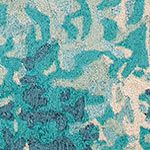 Our Looking Glass hand-tufted rug features a gradation of colors from light to dark. Hand made of bamboo viscose for shimmer and shine, this rug is luxuriously soft and designed for your dressy and special spaces. Imported.

100% Hand-spun bamboo viscose, hand-tufted loop pile. Color: Lake.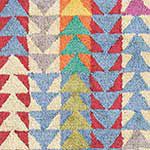 Our hand-tufted Vintage Quilt jut rug was inspired by an antique quilt, and features a boldly graphic design drenched in saturated colors. This area rug features a dense loop-pile construction which is tip sheared for extra texture, and the perfect accent to traditional or modern decor. Made in India.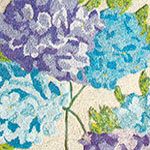 Hand tufted of wool, viscose, and bamboo viscose, our Hydrangea rug blooms bright in shades of blue and lavender with gorgeous green foliage. This hand-made rug is crafted of natural un-dyed wool, and hand tufted in a dense loop pile. Made in India.

$89.00 - $1,995.00
$44.50 - $997.50
Round up! Overlapping rings drawn from the whimsy of the classic hula-hoop appear with playful drama on our pure wool rug. The dense pile is looped offering tons of texture as well as inimitable softness underfoot. Imported.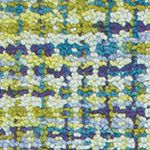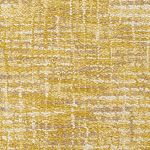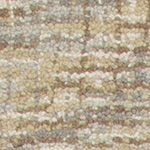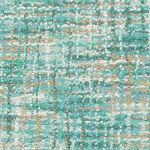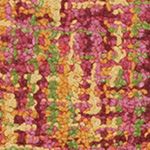 $325.00 - $2,695.00
$162.50 - $2,695.00
Our iconic hand-tufted Tweedy rug is 100% wool, and incorporates six hues in each design to bring sophisticated texture and dimension to any room. Made in India.

$325.00 - $2,695.00
$162.50 - $1,347.50
Hand tufted, our Paint the Town area rug features an abstract swirling pattern accented with extra-chunky looped yarns for texture. This luxurious hand-made rug is a post-modern work of art for your floor. Made in India.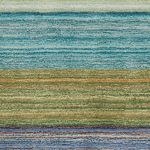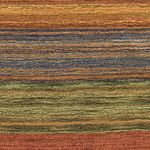 Our hand-made Brushstroke rug comes alive on a canvas of hand-tufted pure wool, and is enlivened by a melange of muted colors and a painterly design. Made in India.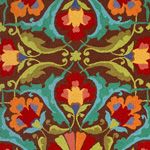 Hand hooked of pure wool, our Porcelain rug evokes the delicacy and elegance of Chinese ginger jars and hand-painted porcelain bowls. It's unusual palette and distinctive motifs make this area rug a work of art. Imported.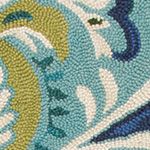 Our Adele rug is hand-hooked of pure wool, and is accented by tie-dyed yarns lending a hand-painted impression. The over scaled scrolling pattern of this wool area rug is a classic accent to any decor in either a soft lake-colored palette, or a spicy warm version. Imported.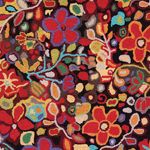 Inspired by an antique, Wendy's Garden is our hand-hooked 100% wool rug accented by dazzling flowers and vines. The dramatic black background of this area rug pops the colorful floral design for a timeless look that makes any room feel instantly updated. Imported.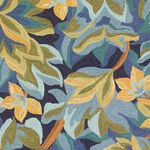 Our Avalon rug is hand-hooked of 100% wool, and has the refined look of fine needlepoint. Lushly accented with leaves and flowers set against a ground of indigo, this area rug creates a secret garden in any room. Imported.