refine by

Rugs
Bed & Bath
Gifts
Sale

1' x 1' Sample

(9)

2' x 3'

(4)

2'6" x 8'

(10)

3' x 5'

(7)

4' x 6'

(8)

4'6" x 6'6"

(2)

5' x 8'

(9)

6' x 9'

(1)

7' Round

(3)

8' x 10'

(9)

8' x 11'

(1)

9' Round

(2)

9' x 13'

(9)

10' x 14'

(1)

$199.99 and Under

(10)

$200.00-$499.99

(8)

$500.00-$999.99

(10)

$1,000.00-$2,499.99

(10)

$2,500 and above

(5)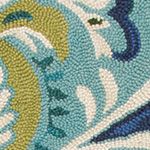 The thick, soft, loop-pile construction of Adele bring the colorful beauty of the outside into your home. Yarns are tie-dyed, lending a hand-painted impression to this wonderful work of art. Imported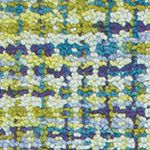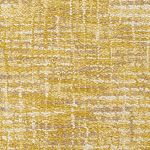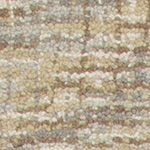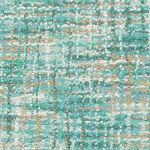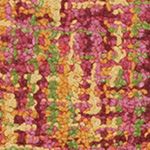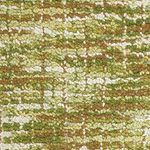 $325.00 - $2,695.00
$97.50 - $2,695.00
Reminiscent of the iconic tweed jacket made famous by Coco Chanel in the 1950s, we hooked six beautiful colors together to achieve a tweedy, textural and altogether stunning effect. We find this loop-pile rug equally pleasing with our bedding as we do with our patterned rugs. Et vous? Made in India.


$89.00 - $1,995.00
$89.00 - $1,995.00
Round up! Overlapping rings drawn from the whimsy of the classic hula-hoop appear with playful drama on our pure wool rug. The dense pile is looped offering tons of texture as well as inimitable softness underfoot. Imported.

Like an enchanting kaleidoscope or magnificent mosaic tile floor, the Tara rug marries a floral medallion pattern with vivid color and three-dimensional texture. The motifs are raised in a chunky hooked wool, while the cream background is hooked in a lower, tighter loop. In shades of orange, red and leaf green with pops of turquoise, this is a feast for the eyes. Imported.

$175.00 - $2,445.00
$52.50 - $733.50
Eye catching isn't it? This bold beauty has its origins in Greece, where soft, fluffy rugs have been a tradition for centuries. Using 100% pure New Zealand wool, our plush pile flokati is meticulously woven by hand. Its irresistible palette of red, blue, green, toffee and ivory is achieved thanks to 'gabbeh' dyed wool that produces subtle shades of color within each yarn. The combination of vibrant Ikat and an invitingly warm texture make this rug a great choice for ski house or urban oasis. Made in India.

A feast for the senses. An inviting geometric pattern takes center stage between a medallion border on each end. Crafted of pure wool and washed just after tufting to lend this glorious rug a lustrous patina and hand. Made in India.

Richly textured, Woodsia captures the shifting shades and shapes of falling leaves against a chunky, hooked wool ground, with strands of viscose adding luster. The tufted vines and branches stand in high relief against the neutral ground. 90% wool, 10% viscose; hand-tufted. Made in India.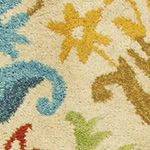 We love the classics, but we always strive to give them that Company C updated twist-in palette, texture and scale. Hayden is no exception: Instead of damask's traditional tone-on-tone motifs, we've colored this rug in all our signature shades-Bittersweet, Dijon, Lake, Moss and Berry, so it coordinates beautifully with the many fabrics in our line. Made in India.






Painterly lines in a sensational swirling pattern are drawn from a post-modern work of art designed to create eye-catching appeal in our signature colors. The dense, hand-tufted pile is looped in places using extra chunky yarns to add textural dimension to this fabulous objet d'art for the floor. Made in India


A soft, modern look with incredible texture. Hooked yarns accentuate this tufted rug to create a landscape of color you can actually feel. Made in India.