refine by

Bed & Bath
Accent Pillows & Décor
Gifts
Sale

$199.99 and Under

(1)

$1,000.00-$2,499.99

(2)
With its pitched back, deep seat cushion, and elegantly scrolled and sloped arms, this is a very comfortable chair that's also long on style. Dress it up with nailheads or add a skirted slipcover through our Custom program. Charlotte Collection is built using eight-way hand tied construction and domestic hardwoods. Overall Chair Dimensions: 35"H x 35.5"W x 39"D Mahogany leg finish comes standard with your custom upholstered furniture order. We specialize in customizing furniture to your specs, and have many other options for finish and trim. To learn more, please call us at 1.844.C4COLOR or email
customercare@companyc.com
and we'd be happy to help.
Please call for availability on the following fabrics:
Monterey – Lagoon
Tinsley – Platinum
Boardwalk – Cream, Driftwood
Cascade – Bittersweet, Blue, Dijon and Moss
Easton – Blue Iris, Mango, Peacock, Seafoam and Stone
Dabney – Pearl
Jewel – Lilac
Lucetta – Marigold, Russet Orange, Sand, Sapphire Blue and Slate
Marlow Stripe – Berry, Bittersweet, Dijon and Lake
Nori – Berry, Cream, Grass, Snow, Wine, Spice, Tan and Turquoise
Paloma – Berry, Bittersweet, Blue, Dijon, Driftwood and Moss
Paparazzi – Berry, Blue Iris, Platinum and Turquoise
Plaza – Berry, Bittersweet, Blue, Dijon, Driftwood, Lake and Moss
Sonata - Bittersweet, Capri Blue and Dijon
Vivienne – Amethyst, Jade, Mink, Mist, Parchment and Scarlet
This distinctive plantation-style chair mixes whimsically turned wood legs with crisply tailored upholstery, outlined in piping. The wood legs can be painted in any Benjamin Moore color, for an amazing range of options. To add this level of customization, please contact us via phone 800.818.8288 or chat with us live! The Island Chair features comfort down seat cushion, feather blend back cushion and welted seams, double-doweled construction with eight-way, hand-tied springs. Overall Chair Dimensions: 31" W x 37" D x 39" H. Mahogany leg finish comes standard with your custom upholstered furniture order. We specialize in customizing furniture to your specs, and have many other options for finish and trim. To learn more, please call us at 1.844.C4COLOR or email
customercare@companyc.com
and we'd be happy to help.
Please call for availability on the following fabrics:
Monterey – Lagoon
Tinsley – Platinum
Boardwalk – Cream
Cascade – Bittersweet, Blue and Moss
Easton – Blue Iris, Mango, Peacock, Seafoam and Stone
Jewel – Lilac
Lucetta – Marigold, Russet Orange, Sand and Slate
Marlow Stripe – Bittersweet and Lake
Nori – Grass, Wine, Spice, Tan and Turquoise
Paloma – Bittersweet, Blue, Dijon, Driftwood and Moss
Paparazzi – Berry, Platinum and Turquoise
Plaza – Berry, Blue, Dijon, Driftwood, Lake and Moss
Sonata - Bittersweet, Capri Blue and Dijon
Vivienne – Amethyst, Mink and Mist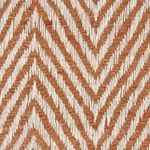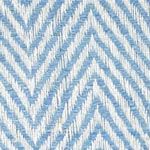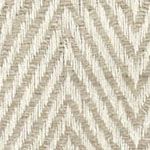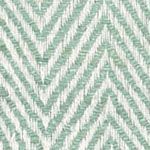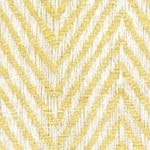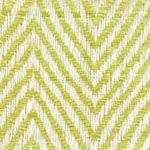 Luxurious silk + a good cause equals a match made in heaven. These beautiful throws in a palette of gorgeous colors are handwoven are handwoven of 100% silk, culled from the world's wildest silkworms by a cooperative in India organized to empower and educate women in rural areas. A great gift idea that truly keeps on giving. Handwoven with natural, hypoallergenic silk yarns that get softer with age and yield a lovely variation of color and yarn thickness. Imported. Measures 50" W x 70" L