refine by

New
Rugs
Furniture & Fabrics
Bed & Bath
Accent Pillows & Décor
Outdoor
Gifts
Sale

1' x 1' Sample

(37)

6" x 6"

(15)

14"x 20"

(3)

16" x 26"

(1)

18" x 18"

(4)

22" x 22"

(5)

2' x 3'

(21)

2'6" x 6'

(6)

2'6" x 8'

(44)

3' x 5'

(20)

3'6" x 5'6"

(8)

4' x 6'

(29)

4'6" x 6'6"

(14)

5' Round

(4)

5' x 8'

(36)

50" x 84"

(1)

50" x 96"

(1)

50" x 108"

(1)

54"

(15)

6' x 9'

(13)

7' Round

(9)

8' x 10'

(36)

8' x 11'

(10)

9' Round

(8)

9' x 13'

(28)

10' x 14'

(9)

12" x 24"

(1)

One Size

(6)

$199.99 and Under

(84)

$200.00-$499.99

(32)

$500.00-$999.99

(59)

$1,000.00-$2,499.99

(87)

$2,500 and above

(46)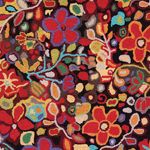 Black provides a dramatic backdrop for the fanciful presentation of dazzling flowers, vines, and pebbles. Inspired by an antique hooked rug, this garden jumble is timeless, yet up-to-date. Imported.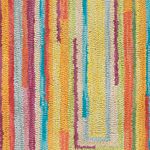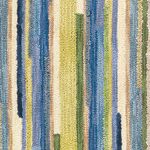 Wide strips of merino wool are tufted and hooked in a faithful reproduction of an antique hooked rug. Thick textures and bright colors make this rug plush and cheerful. Made in India.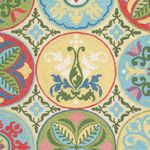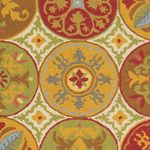 Pull up a chair and see what's cooking. Our popular Stepping Stones rug comes in very pretty pastels- coral, sun, lake and spring green, but is also updated with a dash of fall flavor. Nutmeg, cinnamon, and ginger tones mingle to create a spicy, delicious mix. Imported.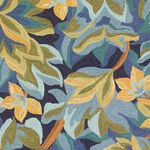 Lush vegetation and bountiful flowers create a secret garden for the senses. This rug has the refined look of needlepoint. Imported.


A soft, modern look with incredible texture. Hooked yarns accentuate this tufted rug to create a landscape of color you can actually feel. Made in India.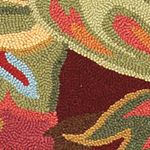 Reminiscent of elegant tapestries hanging in the Louvre. Sensuous colors bloom on a lavish background. Imported.

Inspired by Panamanian mola, this rug has a winding, textural feel. From the Girard Collection, Museum of International Folk Art, Santa Fe. Made in India.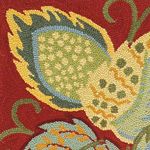 Sometimes you just need to put down your rake and marvel at Mother Nature's splendor. Create a cozy setting for any room with fanciful fall leaves scattered across a rich, chili-colored background. Imported.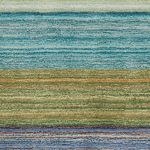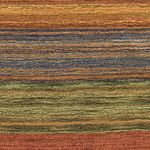 Stripes of striated color meld across this rug like paint-laden brushstrokes. With its rich melange of muted colors, this versatile rug can work in a wide range of settings. Made in India.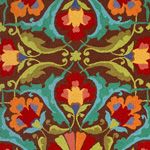 This beautifully colored round rug evokes the delicacy and elegance of Chinese ginger jars and hand-painted porcelain bowls. Its unusual palette and distinctive motifs make this hooked rug a work of art. Imported.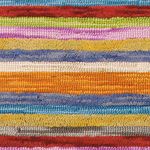 This rug is a kaleidoscope of color and texture, with vibrant horizontal stripes offset in subtly circular patterns. Some stripes are made with tufted wool felt using a technique called "chindi" for an overall effect that is richly textured and riotously colorful. 100% wool, hooked and tufted. Made in India.

$750.00 - $3,545.00
$225.00 - $1,063.50
Richly textured, Woodsia captures the shifting shades and shapes of falling leaves against a chunky, hooked wool ground, with strands of viscose adding luster. The tufted vines and branches stand in high relief against the neutral ground. 90% wool, 10% viscose; hand-tufted. Made in India.